Driving in winter presents its own set of challenges.  Snow, ice and the cold weather in general can complicate even the simplest of trips.
Whether you just need to remove snow and ice from your vehicle or need help getting it unstuck, these 5 products will meet a wide variety of your winter driving needs.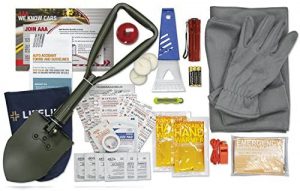 1. Lifeline 4390 AAA Severe Weather Emergency Road Safety Kit
This 66 piece road safety kit features an emergency folding shovel, fleece set, fire starter and flashlight just to name a few.  Obviously this a complete kit for when things go very wrong while driving in winter weather.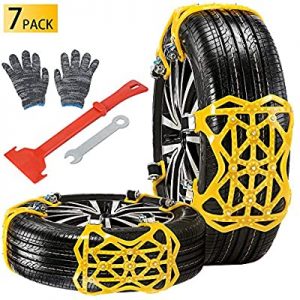 2. Qoosea Snow Chains 7 Pack Universal Car Anti-Skid Emergency Adjustable Tire Chains
Trips on roads covered in heavy snow and ice are made easier with snow chains.  This 7 pack of adjustable snow chains work on car, SUV and truck tires.  These chains can also assist with driving on sand or mud.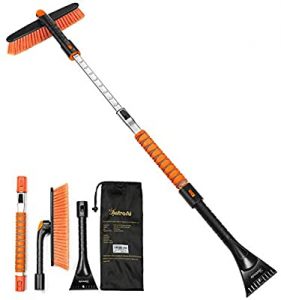 3. AstroAI 47.2" Ice Scraper and Extendable Snow Brush
A must have when driving in the snow is an ice scraper.  This ice scraper is extendable and also comes equipped with a brush that assists with snow removal.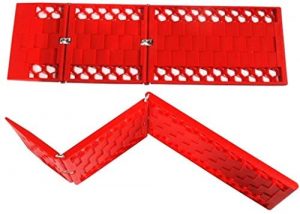 4. WawaAuto All-Weather Foldable Auto Traction Mat Tire Grip Aid
While chains can help you drive in the snow and ice, a traction mat can help get your vehicle unstuck should it become stuck.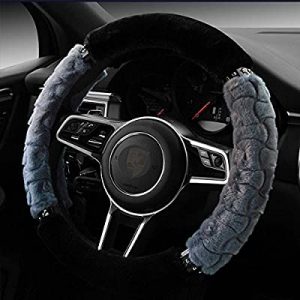 5. Snow Queen Fuzzy Car Steering Wheel Cover
One item that can help with driving in the winter and is often overlooked is quality steering wheel cover.  It's not going to remove snow and ice from your vehicle or help you should become stuck, but it will provide some comfort as you deal with the elements.


* As Amazon Affiliates we may make a small commission on sales from this article.