With a lot of entertainment still not open for business getting out in nature is a good option to keep busy.  Hiking is a good way to get out in nature and get some exercise.
You could go hiking without packing a lot of accessories to take with you, but where's the fun in that?  Here are 6 products to make those hiking trips a little easier and hopefully add a little fun.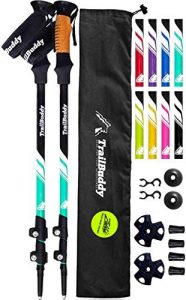 TrailBuddy Trekking Poles are made of tough aluminum that can withstand pressure and impact better than carbon fiber.  They're crucial for hiking on rocky terrain or supporting heavier weight.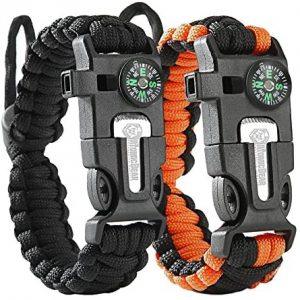 2. Atomic Bear Paracord Bracelet
Be ready to survive without stuffing your backpack. Find the 5 survival gear essentials in just one bracelet: fire starter, reliable compass, loud emergency whistle, ferro rod striker and 12 feet of military-grade paracord.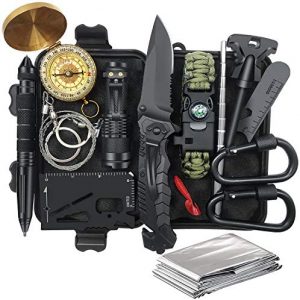 3. Survival Gear and Equipment 14 in 1
This camping/hiking accessories is the perfect companion to help keep you safe and give you peace of mind. It has what you need for hiking, camping, hunting, fishing, backpacking, travel and adventures.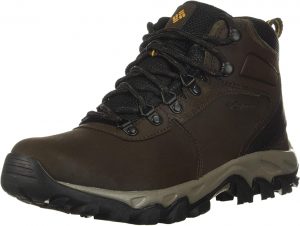 4. Columbia Men's Newton Ridge Plus II Waterproof Hiking Boot
This waterproof hiking boot features our lightweight, durable midsole for long lasting comfort, superior cushioning and high energy return as well as an advanced traction rubber sole for slip-free movement on rough ground.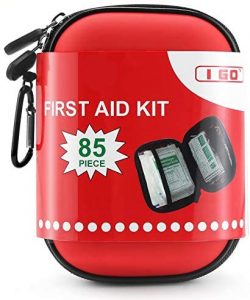 5. 85 Pieces Hard Shell Mini Compact First Aid Kit
You don't know when an emergency will hit! Earthquakes, accidents, and injuries can happen suddenly at any given time. This first aid kit comes with 85 pieces essential basic life-saving items, has almost everything you need for a medical emergency.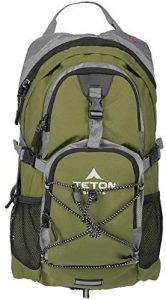 6. TETON Sports Oasis Hydration Pack
Lightweight and comfortable; this hydration pack is a terrific companion for all of your day-long or overnight hydration needs.


* As Amazon Affiliates we may make a small commission on sales from this article.