A couple of vaccines are finally here, but that doesn't mean we can put away those masks just yet.  We could do so by late spring or summer at the earliest, but that's still a few months away.
Something tells me they'll still be around in the fall.  If you're going to be wearing a mask for three, maybe six or eight more months, why not add a little humor to a dark situation?
Here are 7 funny face masks we think are worth having sent to your house.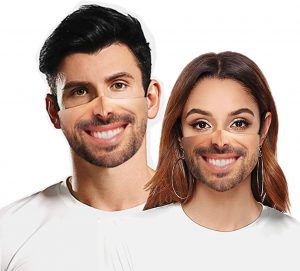 1. Funny Expression Happy Mood Printed Themed Face Mask
Put a smile on someone's face with a smile on your mask.  You might not be able to see the smile on their face, but they'll be able to see one on yours.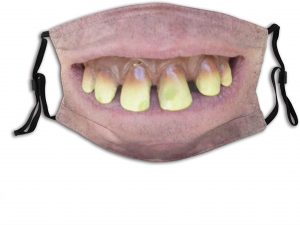 You can't help but laugh at goofy teeth.  A set of goofy teeth on a mask isn't any different.  When you walk around with this mask on you can expect plenty of laughter.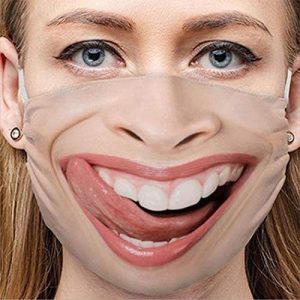 3. Earent Anti Dust Mouth Cover Reusable and Washable Cotton
A giant mouth with a tongue sticking out of the side is sure to get plenty of attention.  It's also sure to get plenty of odd looks and laughter.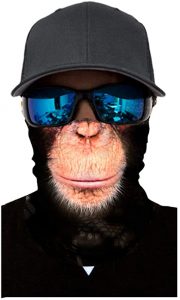 4. Reusable Face Mask Neck Gaiter Bandana
Turning yourself into a monkey with the use of a face mask, or in this case a neck gaiter, might not be as silly as classic goofy teeth, but sometimes it's more fun being a monkey.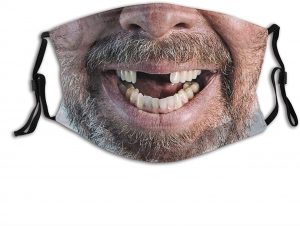 5. Sister Face Mask, with 2 Filter for Adult
Along the same lines as the goofy teeth face mask, a face mask with missing teeth is good for a few uncontrollable laughs.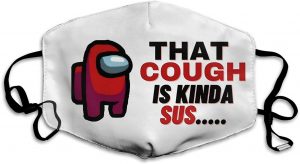 6. Anime Among Us Funny Saying Masks- That Cough is Kinda sus
Funny face masks don't have to have a silly picture on them to get a laugh.  Sometimes a sarcastic phrase will get the job done.  This is one of those phrases.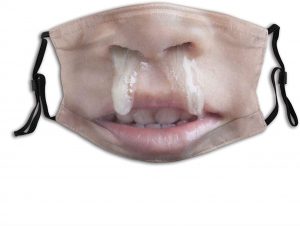 7. Funny Face Gross Snot Nose Adults Fashion Washable Dust and Windproof
If gross is more your speed in the laughter department then this is your mask.  The thick runny nose look will get some reactions for sure.  Laughter might not be one of them as this look will probably only be funny to you.

* As Amazon Affiliates we may make a small commission on sales from this article.