It's that time of year again fellas.  We blew right past the holidays and the new year.  Now Valentine's Day is sitting right around the corner.
That means finding the perfect gifts for your wife, girlfriend or both.  We're not here to judge.  We're here to provide you with some gift ideas.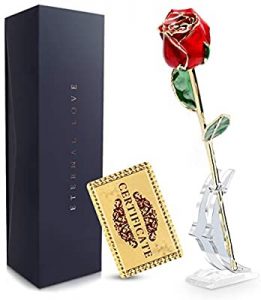 1. 24k Gold Rose with Crystal Stand
A rose is a go to gift.  If you're looking for a unique twist on the classic gift this might be for you.  Each 24k gold rose is made by hand from a unique rose.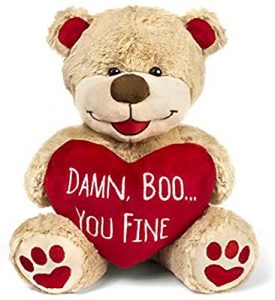 Teddy Bears are another classic Valentine's Day gift.  They're usually accompanied by another gift, but you can't go wrong with this cuddly bear.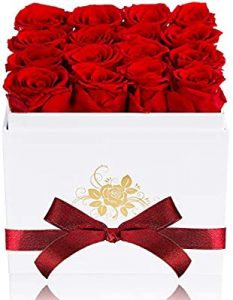 3. PerfectiOne Roses Luxury Preserved Roses in a Box
This large white box of luxury preserved roses makes getting high quality roses to your significant other very easy.  Don't scrounge through what your local grocery store has on hand.  Getting a high quality product mailed directly to you is the way to go.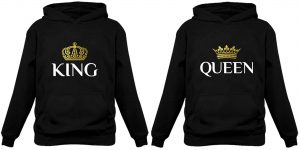 4. KING & QUEEN Matching Couple Hoodie Set
His and her hoodies can be very corny.  But going with King and Queen matching hoodies could be a good part of a larger gift.  I wouldn't go with this one as your only gift.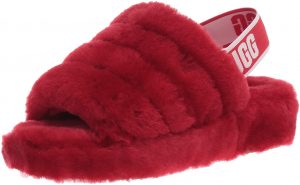 5. UGG Women's Fluff Yeah Slide Slipper
These Fluff Yeah slippers combine a slipper and sandal into one statement shoe as UGG describes it.  They're a lightweight versatile shoe that can be worn with midi-dresses as easily as they can be with jeans.  In other words she'll love them.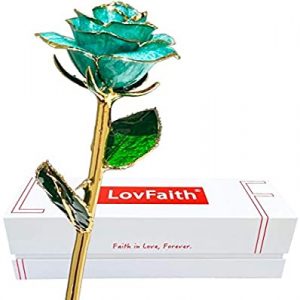 6. LovFaith Real Rose Dipped 24K Gold
Roses are a symbol of Valentine's Day and finding the right one might take you in many directions.  One of those directions might be looking for roses of different colors.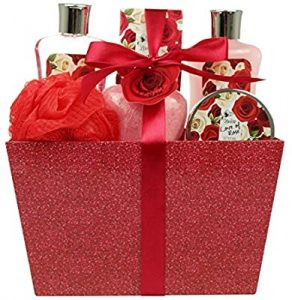 7. Bath and Body Spa Gift Baskets
Another great gift on Valentine's Day is a spa gift basket.  Especially a spa kit that has it all.  This one has it all and includes Love of Rose scented shower gel, bubble bath, body lotion, bath salt, a red bath puff and a heart bath bomb.


* As Amazon Affiliates we may make a small commission on sales from this article.