There hasn't been much to laugh at during the pandemic.  Live comedy shows aren't quite back to full strength and lockdowns and closures haven't produced a ton of things to laugh at.
Laughter is important despite the misery and despair that this pandemic has brought our way.  So if you're in need of a COVID related laugh (and these funny masks didn't do it for you) these 9 lighthearted COVID t-shirts should do the trick.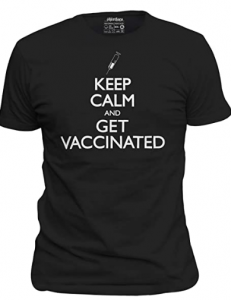 1. Keep Calm and Get Vaccinated T-Shirt
Show your support for the vaccine with a ShirtLoco Keep Calm And Get Vaccinated t-shirt. Wear it, do it, and stay healthy. Also remember to have a laugh.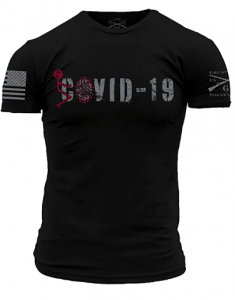 From Military and First Responders to Veteran's and our Community - T-shirts are just part of what we do. We want you all to know that we stand ready to support you and your mission, not just in word but in action. You can't go wrong with a Grunt style t-shirt.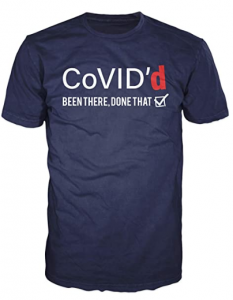 3. Covid'd Virus Survivor T-Shirt
If you've had COVID and are a survivor this is a good way to let everyone know that you beat it. It gets the message across and hopefully puts a smile on their face.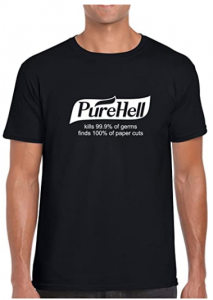 4. PureHell Quarantine T-Shirt
This captures the feeling of lockdowns perfectly. It also pokes a little fun at hand sanitizer which has to be one of the most used products since March of 2020.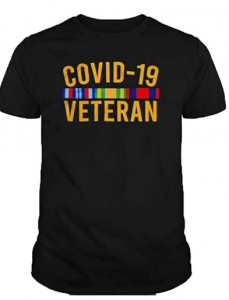 Another humorous twist on a classic t-shirt. These have the potential to be really popular among the people who lived through this pandemic.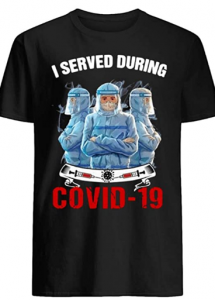 6. I Served During COVID-19 Shirt
Do you know somebody in the healthcare field? For many in healthcare COVID has added to the stresses of their already stressful jobs. This would be a funny way to say thank you for all they do.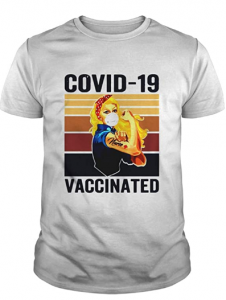 7. COVID-19 Vaccinated T-Shirt
A modern day take on the old World War II "Rosie the Riveter" campaign with a modern, COVID-19 vaccine twist. It was powerful message back then and it can be one today with a touch of humor.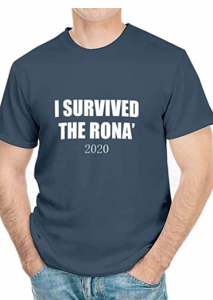 Surviving "the rona" doesn't necessarily mean you had to contract the virus. There were plenty of other factors caused by the pandemic that would allow anyone who lived through 2020 to make a claim that they survived it.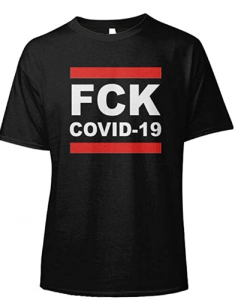 This one speaks for itself and it's a statement I think just about everyone can get behind. I don't know a single person who is enjoying COVID.


* As Amazon Affiliates we may make a small commission on sales from this article.