Working from home has skyrocketed over the past year due to the pandemic.  Some may never step foot in an office again.
Some have even given up conventional work and taken their talents to the world of adult subscription based websites.
Whether you've jumped into the world of adult entertainment through or you just need to unwind while "working" from home, these products are perfect for you.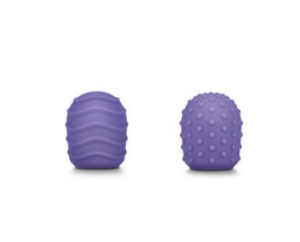 1.Le Wand Petite Wand Textured Covers (2-Pack)
Easily slip these covers over your Le Wand Petite Massager to experience some varied sensations. This comes with both a droplet and spiral design to shake things up in the bedroom! Stimulate different parts of your body & have some fun! Grab these today!
We recommend to clean your product before and after each use with soap and water. Only use water-based lubes with this product.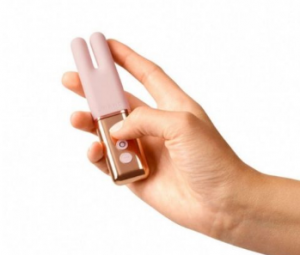 2.Le Wand Deux Dual Stimulating Vibrator
Using vibrators only on the clitoris is a thing of the past with the Le Wand Deux! Part of their Chrome line, choose from two gorgeous chrome finishes. Called the Deux, meaning 2 in French, this dual motor vibrator allows for stimulation on the clit or on the nipples, or wherever else you can think of - the choice is yours so get creative! Whether enjoying solo play or a sexy session with your partner, you'll go crazy for its double dose of pleasure!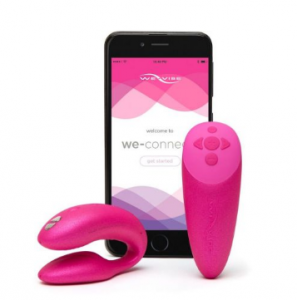 3.We-Vibe Chorus Couples Vibrator
If you thought We-Vibe couldn't possible make a better couples' vibrator, well we're here to tell you you've thought wrong! Introducing the Chorus Couples' vibrator form We-Vibe. This unique vibe provides dual stimulation with 10+ vibration modes. Its flexible body allows you to customize the fit to your unique shapes and curves for pinpoint accuracy. To make the moment even better between you and your partner, We-Vibe has created a squeeze remote that reacts to human touch. The hardest you squeeze, the more intense the vibrations. Additionally, its touch-sense also allows you to control the vibrations with your movements. Innovative, and intuitive, prepare to get closer than ever with the We-Vibe Chorus!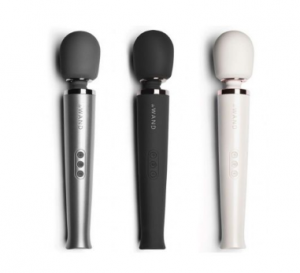 4.Le Wand Rechargeable Vibrating Massager
Grace your sex toy collection with the power of the Le Wand. Great sex toys think of everything. The Le Wand Rechargeable Vibrating Massager is a complete package, featuring a body-safe silicone head, flexible neck, and multiuse disposable texture cover; its convenient travel case makes it an easy companion on your journeys, while luxurious giftable packaging makes this a lovely present for your friends and loved ones. This sex toy strongest point is the presence of 20 vibration patterns, leaving zero room for disappointments during your funtime.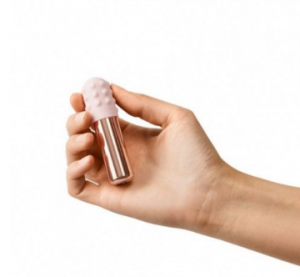 5.Le Wand Bullet Mini Vibrator (Chrome Edition)
Wherever life takes you, the Le Wand Bullet Mini Vibrator will be there to take things to the next level! Don't be fooled however, this small device is not made for the faint of heart as it encompasses a powerful motor controlled by a single button.Enjoy pleasure at your fingertips and the freedom to bring that pleasure with you!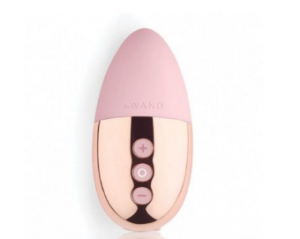 USB rechargeable, multiple vibration modes and speed, 100% waterproof and Oprah magazine approve - what more do you need?! Le Wand cuts the noise and gets right to the point with the Point mini-vibrator. Contoured to ring you to brig you to ultimate pleasure, this vibe features intuitive controls for easy-to-use amazing climaxes!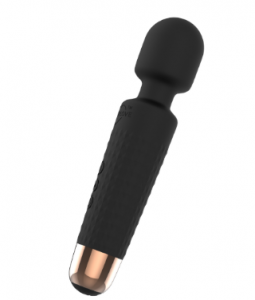 7.Better Love Pixie Wand Massager Special Edition
After you've tried it once, you will never want to be without this luxurious Pixie Wand Massager! Because of its compact size, you can take it with you wherever you go.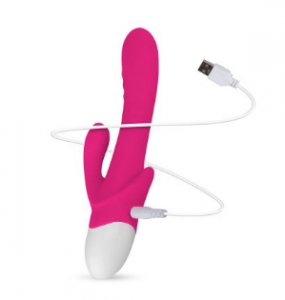 8.Ella Paradis Better Ribbed G-Spot
The vibrator is made of soft silicone and has a smooth structure. Because of the compact size and accessible design, this vibrator is perfect for beginners who want to discover sex toys. The toy has 10 different vibration settings and is rechargeable with the included USB cable. After use, you can easily clean the vibrator with lukewarm water and a toy cleaner. Use a water-based lubricant for extra comfort. The perfect man does not exist, the perfect vibrator does! EasyToys has a wide range of vibrators. Choose your favorite and have a party under the sheets every night!