The giant wallets that take up an entire pocket are a thing of the past.  Nowadays thin is in and the thinner the better.
Some people don't even carry a wallet and have everything on their phone or in the phone case.  That's right you can carry cards now in your phone's case.
Bellroy has both the thin wallet and the phone case that carries cards and much more.  Here are their best selling items.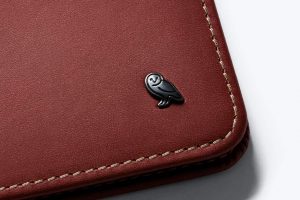 1. Hide & Seek
The Hide & Seek is often people's first landing point in a journey to slimmer wallets. It looks conventional enough, but still has many great tricks to slim it.
Our Hide & Seek comes in two different heights to ensure it fits any international bill size. From Euros to USD, Yen to British Pounds, your bills will stay crisp.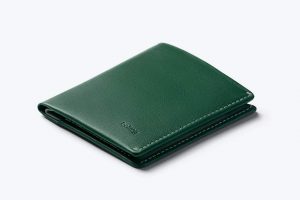 2. Note Sleeve
A traditional design with surprising storage, the Note Sleeve holds cards, bills and coins in a trim, professional billfold.
Keep your business cards in the rear slot of the bill section. This will separate your cards away from the rest of your contents, keeping them clean and crisp for longer.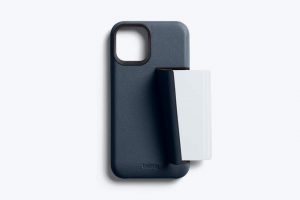 The leather in this product is protected by HeiQ V-Block™ technology, for added peace of mind when handling its high-touch exterior.
1–3 cards can be tucked behind the phone and accessible by flipping open the magnetic closure. It's a clever microfiber-lined niche that keeps your cards safe but easily accessible, and your phone remains the main attraction. Like a magician's card-out-of-the-sleeve trick, but a little more everyday.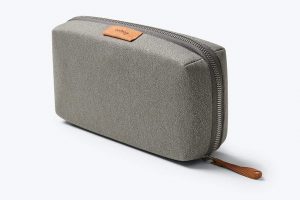 4. Tech Kit
A magnetic slip pocket fits your power bank, stretch mesh takes a mouse, and an elastic strip organizes cables.
The zip opening hinges right out to give full access to your tech, making it easy to restore order once you're done.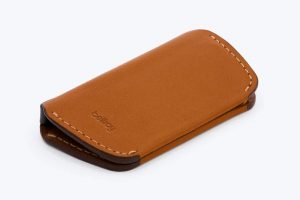 5. Key Cover
A magnetic closure helps the bifold design stay neatly together without resorting to bulky clips or latches. Easy enough to snap shut with one hand.
The leather loop at the bottom of the cover lets you attach a car key or fob. Simply fold your key and the cover side-by-side to keep things neat in your pocket.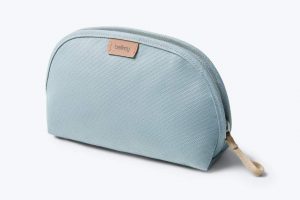 The Classic Pouch is the humble sidekick that can make a big difference to your day. Don't leave behind your pen, charger, gum or lip balm, just because you can't keep track of your essentials. And don't rummage around your bag looking for them, either. The Classic Pouch is the place to keep them in one place (and in the right place).


7. Sling
The fabric in this product is protected by HeiQ V-Block™ technology, for added peace of mind when handling its high-touch exterior.
An expandable side gusset means this bag grows as you fill it, then self-compresses slimmer when going super light.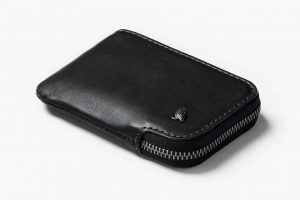 8. Card Pocket
Zip up your cards and cash in our smallest pocket. A neat all-rounder for those who want to carry very little, the Card Pocket has a secure coin pouch and storage for your stacking frequently-used cards. With a handy slot for a spare SIM card, you'll find room for business cards too.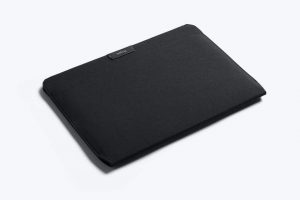 The intelligent magnetic closure lets you slide your device in one-handed, then effortlessly snap it shut.
The lining features a soft ridge that holds your device in place, offering excellent protection without any bulk.