Father's Day is right around the corner.  You know what that means, hours of searching for the perfect gift for the dad who already has it all.
You could do that or you could find a cool gift for your cool dad at Fun.com.  A site with a wide variety of gifts, including gifts for dad.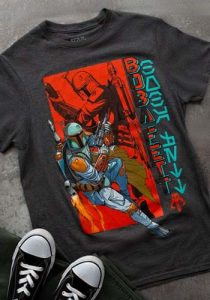 Mens Star Wars Boba Fett T-Shirt
Every fan of Star Wars has a favorite character from the franchise. Some love the Jedi while others prefer the Sith but you happen to be an individual that doesn't fancy the lightsaber-wielding warriors. You're different. You admire the characters that know how to handle a blaster or two. Many stand out from the common rebels and Stormtroopers. You have characters like Han Solo, Chewbacca, Lando, and, of course, the infamous Boba Fett. If your favorite character is the greatest bounty hunter in the galaxy then we have just what you need.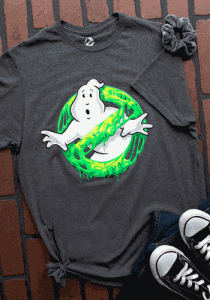 Ghostbusters Glow in the Dark Slimy Logo T-Shirt for Adults
What's the eerie glow coming down the street? Could it be a g-g-g-ghoooooost? Nah! It's just this Ghostbusters Glow in the Dark Slimy Logo T-Shirt! This officially licensed shirt comes in adult size and features a cotton design that's perfect for everyday wear. Of course, wearing it during the day is awesome... but the real treat comes when you wear this at night. The shirt has a glow-in-the-dark effect that will have you looking like the supernatural phenomenon happening in your neighborhood. Just make sure you expose the logo to plenty of strong light before you head out in the dark!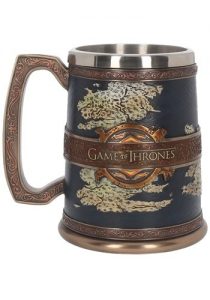 Game of Thrones The Seven Kingdoms Map Tankard
Everyone all over Westeros is fighting to claim the Iron Throne. But, really, that thing is crazy uncomfortable. When you unite the Seven Kingdoms under your name, we recommend this Seven Kingdoms Map Tankard, instead. Rule over everything you see and drink from an amazing 20oz mug all at once!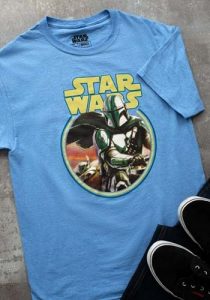 Men's Star Wars The Mandalorian Team Circle T-Shirt
Do you think Beskar armor is comfortable? It doesn't exactly look comfortable, but who knows! Din Djarin wears his armor throughout the entire Star Wars series, The Mandalorian, so maybe it's actually extra comfortable. Well, we'll never know for sure until we get our hands on some Beskar steel, but we know for sure that t-shirts are comfortable! If you want to get that Mandalorian style with a simple t-shirt style, then this Star Wars The Mandalorian Team Circle T-Shirt is the way to go! The shirt is made out of a cotton and polyester blend and a printed image of The Mandalorian and The Child on the front. You can wear it during bounty hunting missions... or while you head to the grocery store!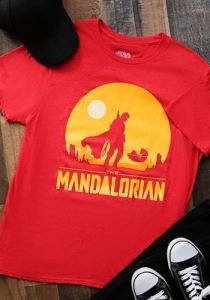 The Mandalorian Red Shirt for Men
Normally, you need to rock a set of armor to be a true Mandalorian. We think that they'll make an exception if you wear this officially licensed Star Wars shirt instead! The Mandalorian shirt has a traditional crew neck design and is a muted red color. It's not made of Beskar, so it won't protect you from blaster bolt, but it is a comfortable cotton and polyester blend construction, making it great for everyday wear. The front of the shirt has a silhouette image of Din Djarin and his young ward, The Child. They're standing under a magnificent sunset, awaiting the next adventure.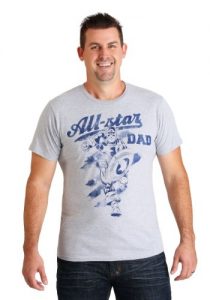 Marvel Captain America All-Star Dad Men's T-Shirt
Get the perfect Father's Day (or really 'any-day') gift for your favorite dad when you buy this Captian America All-Star Dad Men's T-Shirt! The shirt features America's favorite super solider with "All-star Dad" written above. It's the perfect gift to tell a father that he is doing a super job!