Go big or go home!  It's been a rough year plus for most of us.  It's time we treated ourselves to a few weekends full of adventure.
Check off something on your bucket list while you're at it.  Do a little skiing or rock climbing.  Just get out and live a little.
Here are a few adventures to start owning your weekends!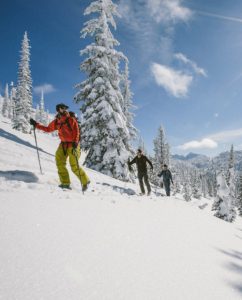 1. Level 2 Avalanche Course at Ymir Lodge
Get ready for eight days of helicopter-accessed snowy adventures at the Ymir Lodge!
This AIARE 2 course is designed for skiers, riders and winter alpinists who travel regularly in avalanche terrain. The course will help experienced backcountry users gain new skills necessary to make decisions in complicated situations. Learn how to lead a small travel group, travel in challenging or complex avalanche terrain, and develop a travel plan without adequate resources. At the Ymir Lodge in British Columbia, you'll create tons of memories of incredible field days, enjoy wonderful food, and experience the magic of lodge living!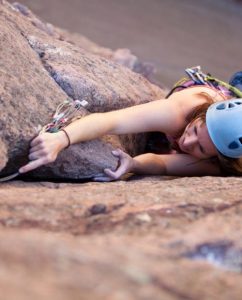 2. Women's Climbing Camp in Colorado
Brush up on your skills and learn new techniques from some of the most prominent AMGA-certified female rock climbers in the US at an all-women's climbing camp in Colorado. Get inspired by the best ladies in the business, and work on your abilities in Colorado's best Front Range venues, like Eldorado Canyon, Rocky Mountain National Park, the Flatirons and Lumpy Ridge near Estes Park. Put some experience under your belt, learn new moves, challenge yourself, and make some life-long memories with other female rock-climbing enthusiasts!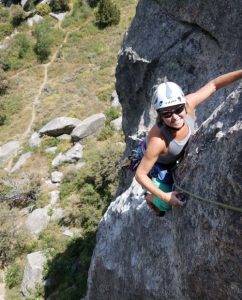 3. Women's Weekend Climbing Camp in City of Rocks
City of Rocks is a mecca for climbing! Set in rural Idaho, this National Reserve offers the best varnished and pocketed granite. Discover the best of climbing in City of Rocks during anall-women's climbing camp and spend three days exploring some of the best climbs in the area! Under the mentorship of a team of womenAMGA-certified guides, participants will be split into small groups, where you'll be paired with other women of the same skill level to work together, socialize and have fun. Learn about the rich history of the area, enjoy the amazing scenery, and make some great memories!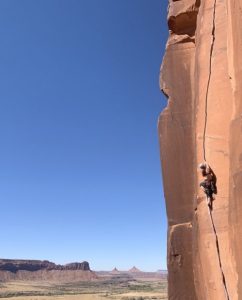 4. Women's Weekend Climbing Camp in Moab
Spend two beautiful days on the warm sandstone in Moab, Utah, as you hit the local classic crack climbs in Dessert Tower or the world-famous Indian Creek. Learn the techniques and moves necessary to climb splitter cracks from some of the best female guides in the industry. During these two days, you will be taken on a tour of the routes that inspired the first climbers that put Moab on the map. Whether you're looking to gain crack climbing skills or try out multi-pitch climbing, spend your days on the rocks, revel in the impressive scenery and have tons of fun with your all-women climbing group!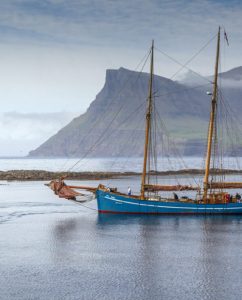 5. Hike and Sail the Mythical Faroe Islands
Explore the Faroe Islands by land and sea on this eight-day tour. You'll hike trails along steep cliffs and rugged coastlines before boarding a sailboat to navigate the majestic fjords. Historically, not much is known about the 18 forgotten islands, but today travelers are drawn to its brightly painted cities, festival scene, and one-of-a-kind wilderness. One thing is certain — this sailing and hiking expedition will take you to landscapes so extraordinary that you shouldn't be surprised if you see a mythical selkie swimming straight out of folklore onto one of the archipelago's cliffs. Magic is made in the mythical Faroe Islands!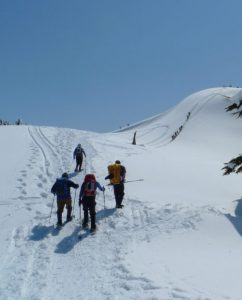 6. Multi-Day Alpine Climbing on Mount Baker
This Cascadian Volcano with twelve active glac­i­ers and breath­tak­ing views is a paradise for any alpine climber! With 10,781 feet, Mount Bak­er pro­vides chal­leng­ing but extreme­ly reward­ing moun­taineer­ing expe­ri­ence for alpine climbers of all skill levels. It is a perfect introduction to roped glacier travel on snow and ice, and to one of the classic North Cascades summits. The highest peak of Wash­ing­ton State's North Cas­cade is filled with ice­falls, ser­acs, and large crevass­es that will leave you breathless. Try out classic Easton Glacier or Coleman-Deming routes, and reach the summit with a helping hand from well-experienced and friendly guides!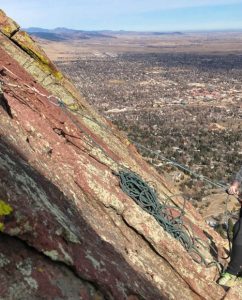 7. Intro to Rock Climbing in the Flatirons
With an array of routes beginning at 5.0 grade, the Flatirons are a perfect playground for absolute beginners! Enjoy seemingly endless days of sunshine on some of the best routes with a friendly guide who will teach you all the basic techniques that you will need for your future quests — from belaying and climbing knots to hazard management. Here you'll encounter plenty of options for sport and trad climbing, as well as a few awesome scrambles — find your perfect climbing spot and spend some time trying out your newly acquired skills!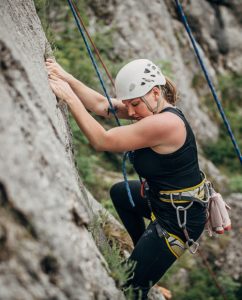 8. Intro to Rock Climbing near Salt Lake City
Anyone looking to step into the world of rock climbing should join a guide for a day of learning and fun in the Cottonwood Canyons! The Salt Lake City area offers a variety of classic routes for all levels, where you can safely and effectively learn the fundamentals of rock climbing. As soon as you get the hang of the basics, you can try climbing some of the introductory single pitch climbs, such as the Dogwood Crag. Focus on building your skills, learn about safety, and enjoy the brilliant panoramas that the Wasatch Range is famous for!