Britney Spears' father has been her legal conservator since 2008.  He has been in control of her wellbeing and her finances ever since.
Her loyal fan base suspects her father is effectively holding her and her fortune hostage.  This belief has started the "#FreeBritney" movement.
The movement has gained a ton of attention on social media.  So much so a recent documentary took a look into her father's control over her.
You can show your support for the #FreeBritney" movement with one of these t-shirts.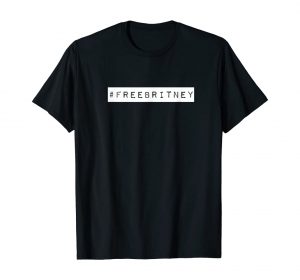 1. Funky Art Free Britney T-Shirt
The makers of the t-shirts say they make clean and simple designed clothing with bold messages.  They don't hide behind clutter and excessive graphics.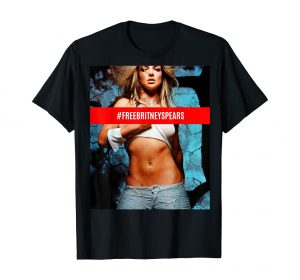 This shirt doesn't just have the Free Britney message on it.  It also features a picture of the iconic pop star herself.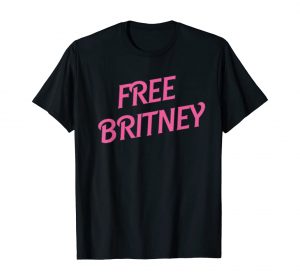 3. Free Britney T-Shirt Pink Lettering
The makers of this Free Britney t-shirt describe themselves as the provider of the world's dopest dad shirt weed stoner necessities.  What better cause for a stoner dad to get behind than the #FreeBritney movement!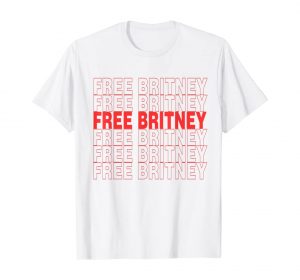 4. Free Britney Repeating Text T-Shirt
This take on the classic corner store THANK YOU bag will catch a lot of attention, which is great because you really want to run this message home! Free Her!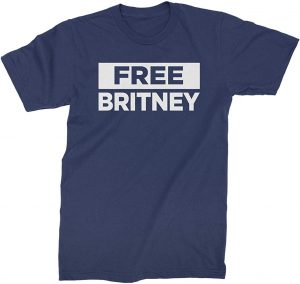 5. Expression Tees Free Britney T-Shirt
Expression is a big time supporter of the Free Britney movement and offer professionally printed Men's T-shirts that are preshrunk 100% cotton jersey knit.  The shirts feature a taped neck and shoulders, double-needle sleeve and bottom hems, for a comfortable fit and feel.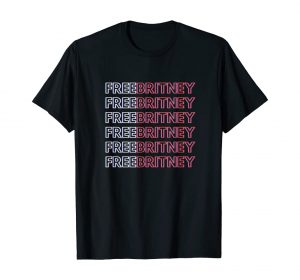 6. Spears Music Lovers Help Free Britney T-Shirt
The free Britney movement is gaining attention, and what better way to show your support for artists everywhere than to rock this tee for music lovers and those that want to help out and bring awareness.  Makes an excellent birthday gift!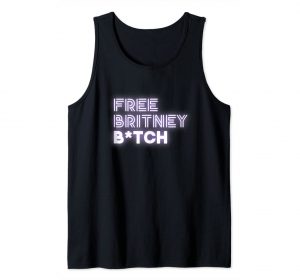 7. Free Britney B*tch Tank Top
Life isn't fair, and we've got to stand up for the ones who need a voice.  Show your support for your favorite musical artist by rocking this merch to free Britney and # spread the word!  Great gift for artists, boyfriends, girlfriends, birthday presents and more during this pandemic.

* As Amazon Affiliates we may make a small commission on sales from this article.