Video games have been a hot selling item for a long time now.  The pandemic didn't slow that down at all.
With people spending even more time indoors the hours logged and the money spent only increased.
That's not going to slowdown anytime soon.  Here are 10 of the hottest selling games out right now.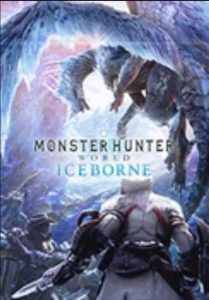 1. Monster Hunter World: Iceborne
The base game "Monster Hunter: World," sold separately, is required in order to play this content.
Let your hunting instinct take you further than ever!
"Iceborne" is a massive expansion that picks up after the ending of Monster Hunter: World and opens up the new "master rank!"
New quests, monsters, weapons, armor, and story await to take your hunting to the next level!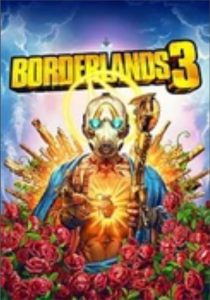 The original shooter-looter returns, packing bazillions of guns and an all-new mayhem-fueled adventure! Blast through new worlds and enemies as one of four brand new Vault Hunters – the ultimate treasure-seeking badasses of the Borderlands, each with deep skill trees, abilities and customization. Play solo or join with friends to take on insane enemies, score loads of loot and save your home from the most ruthless cult leaders in the galaxy.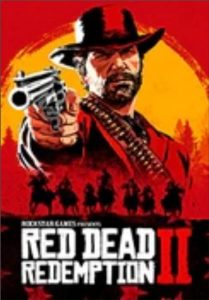 The end of the wild west era has begun. After a robbery goes badly wrong in the western town of Blackwater, Arthur Morgan and the Van der Linde gang are forced to flee. With federal agents and the best bounty hunters in the nation massing on their heels, the gang must rob, steal and fight their way across the rugged heartland of America in order to survive. As deepening internal divisions threaten to tear the gang apart, Arthur must make a choice between his own ideals and loyalty to the gang who raised him.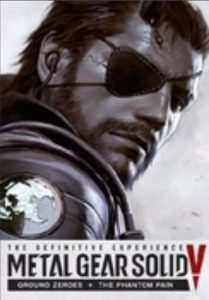 4. METAL GEAR SOLID V: The Definitive Experience
METAL GEAR SOLID V: THE DEFINITIVE EXPERIENCE is the ultimate collection of the MGSV story which includes the critically acclaimed MGSV: THE PHANTOM PAIN, its prologue MGSV: GROUND ZEROES, multiplayer METAL GEAR ONLINE,and all their DLC content.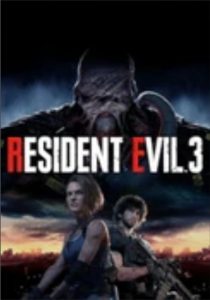 Jill Valentine is one of the last remaining people in Raccoon City to witness the atrocities Umbrella performed. To stop her, Umbrella unleashes their ultimate secret weapon; Nemesis!
Also includes Resident Evil Resistance, a new 1 vs 4 online multiplayer game set in the Resident Evil universe where four survivors face-off against a sinister Mastermind.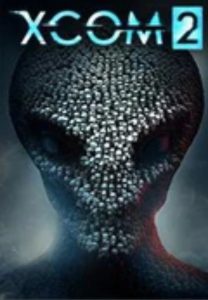 6. XCOM 2
XCOM 2 is the sequel to the 2012 Game of the Year, award-winning strategy game, XCOM: Enemy Unknown.
Earth has changed. Twenty years have passed since world leaders offered an unconditional surrender to alien forces and XCOM, the planet's last line of defense, was left decimated and scattered. Now the aliens rule Earth, building shining cities that promise a brilliant future for humanity on the surface, while concealing a sinister agenda below and eliminating all who dissent from their new order.
Only those who live at the edges of the world have a margin of freedom. Here, a force gathers once again to stand up for humanity. Always on the run, the remnant XCOM forces must find a way to rise from the ashes, expose the insidious truth behind the occupation, and eliminate the alien threat once and for all.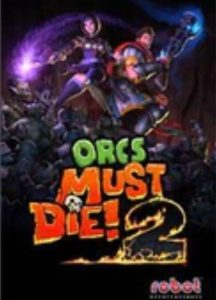 You've tossed, burned and sliced them by the thousands – now orcs must die more than ever before! Grab a friend and slay orcs in untold numbers in this sequel to the 2011 AIAS Strategy Game of the Year from Robot Entertainment.
Leap back into the fray as a powerful War Mage or crafty Sorceress. Defend new fortresses and dwarven mines, laying waste to thousands of orcs and other monsters with a dizzying array of weapons, spells, guardians, traps, and trinkets. Play co-op with a friend and continue the battle in a brand new campaign mode, or fight to stay alive in the challenging new Endless Mode!
Unlock new defenses and old favorites, upgrade them like never before, and unleash them on the nearest pile of slobbering ocs!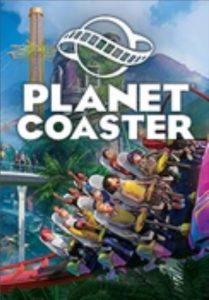 Surprise, delight and thrill crowds as you build the theme park of your dreams. Build and design incredible coaster parks with unparalleled attention to detail and manage your park in a truly living world.
Planet Coaster makes a designer out of everyone. Lay paths, build scenery, customize rides and make everything in your park unique with piece-by-piece construction and over a thousand unique building components.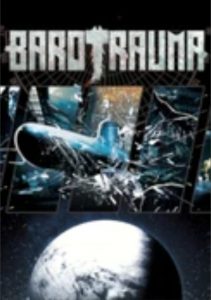 9. Barotrauma
This Early Access game is currently not a finished game and may or may not change significantly over the course of development. GamersGate don't guarantee that the game will be released as a full game, that is up to the publisher/developers.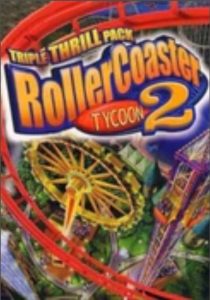 10. RollerCoaster Tycoon® 2: Triple Thrill Pack
Stretch your imagination further to build bigger parks and higher coasters! Break ground and start from scratch, open the gates to a remarkable Six Flags park, or just create the most gut-wrenching roller coaster imaginable - now you can play your way! Choose and complete different scenarios accordingly to the experience and content you like. Satisfy the visitors by building various attractions and facilities.Wild new rides, exciting new themes, and improved easy-to-use building tools make creating the ultimate amusement park more fun than ever!