The pandemic has forced those who can do so to work from home.  For some working from home was a brand new experience.  For others it simply meant an increase in the amount of days working from home.
Now that we're all several months into it.  It's time to revamp your home office.  Here are 12 items that can help with that process.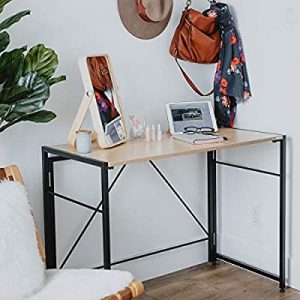 1. SOFSYS Modern Folding Computer Writing Desk
If you're working from home and still doing so on a coffee table it's time to upgrade.  Get this small, sturdy folding table.  It's perfect for small spaces or temporary setups.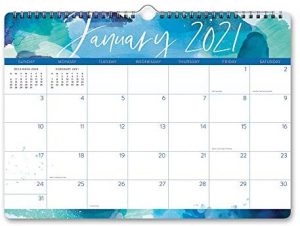 2. Deluxe Wall Calendar 2021 in Aquarelle by Orange Circle Studio
It might feel like it's still March of 2020, but it isn't.  It's actually 2021.  Hanging a calendar on the wall is a great way to keep up with deadlines and daily activities.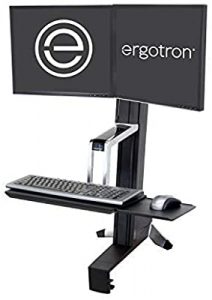 3. Ergotron - WorkFit-S Dual Sit-Stand Workstation
If you're someone who doesn't like sitting around all day it's time to add some flexibility to your home office.  With this sit and stand workstation you can gain the ultimate flexibility.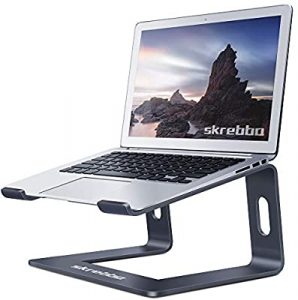 Most employees working from home are doing so on a laptop.  Adding a stand helps lift your laptop to eye level and lessen neck strain.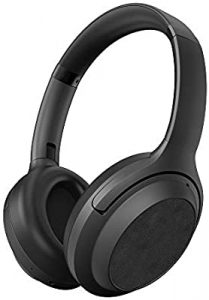 5. Brookstone AirPhones Pro Wireless Over Ear Headphones
With the increase in working from home there's also an increase in workplace noise.  If you're someone who plays music or podcasts while you work then picking up some noise canceling headphones is a great idea.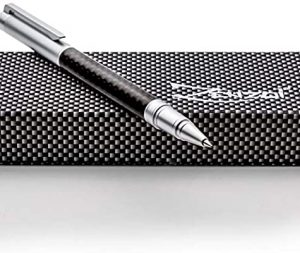 6. ZenZoi Carbon Fiber Roller Pen
Having a nice pen is just one of those items every home office should have.  If you invest in the small things everything seems to be taken to another level.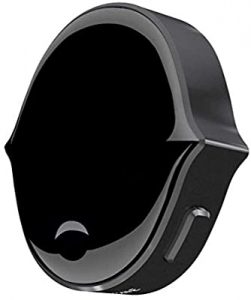 7. Senstone Voice Recorder with Smart AI
Let's face it working at home can sometimes leave us multitasking.  There are times when focusing on more than one item just aren't possible.  That's when a personal voice assistant can come in handy by taking notes for us.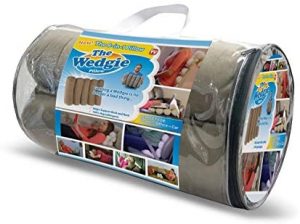 8. The Wedgie Pillow - Adjustable Sectional Back Pillow with Lumbar Tubes
If you spent the last few months sitting at your desk for hours on end without lumbar support you could be causing yourself some unnecessary pain.  It's time for a change.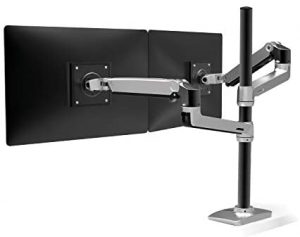 9. Ergotron – LX Dual Stacking Arm
Sometimes you find out that one monitor isn't enough.  With limited desktop space adding a second monitor can be difficult.  Unless of course you add an item like a stacking arm to your home office.  It allows you to keep your precious desktop space while giving you a flexible way to use two monitors.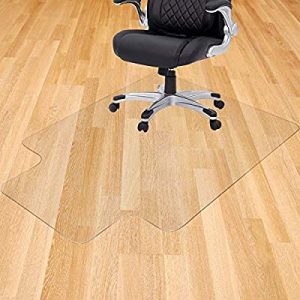 10. Office Chair Mat for Hardwood Floor
Part of a good home office is a solid office chair.  What sometimes gets overlooked is a decent chair mat.  This one provides your hardwood floors the perfect protection from the wear and tear of office chairs.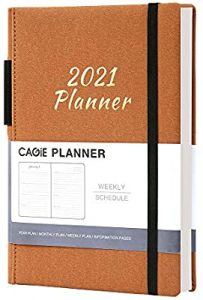 11. 2021 Agenda Weekly & Monthly Cloth Cover Planner
Much like a calendar a planner is a valuable time management tool that should be handy in a decent home office.  It's time to pick one up for 2021 if you haven't already done so.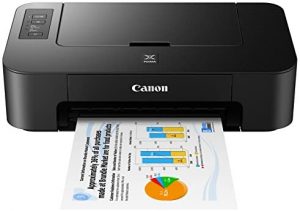 12. Canon TS202 Inkjet Photo Printer
Every home office should have a reliable printer.  There are a ton of uses for both work and home.  A home office without one can complicate the workday with trips outside of the home and lack of productivity.  Revamp your home office by picking one up or possibly upgrading the one you already have.