If you're not putting a lot of time and effort into shaving then you're leaving something on the table.  Buying a bag of disposable razors isn't going to cut it.
It's time to step up your shaving game.
You need to start getting into kits and brushes and all kinds of things that make shaving a whole ordeal.  Check out 12 men's shaving kits and gifts from Grooming Lounge.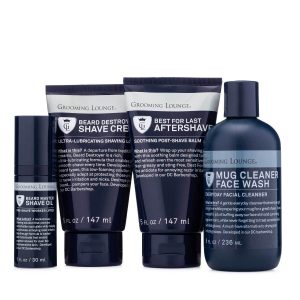 1.Grooming Lounge The Greatest Shave Ever Kit
Get a Grooming Lounge Barbershop shave in the privacy of your own home. A perfect gift for yourself or other gents, using the entire system guarantees a shave free from annoying irritation, bumps and cuts. "Shave" some serious dough on the finest shaving solutions known to man ($23 to be exact). All products are tested and developed in our Barbershop by expert Barbers. Shaves don't get any smoother than "The Greatest Shave Ever."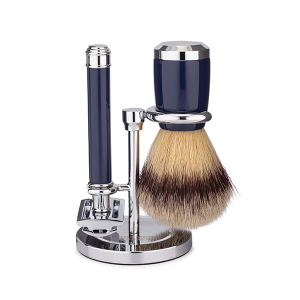 2.Grooming Lounge L Street Safety Razor And Brush Shaving Set
Classically handsome and effective three-piece shaving set showcases our high-quality safety razor and shaving brush nestled in a convenient and good-looking stand. Trio is finished in a signature Grooming Lounge blue with chrome accents and comes in a presentation-quality gift-box. The complete shave set for any legit wet shavers shaving den.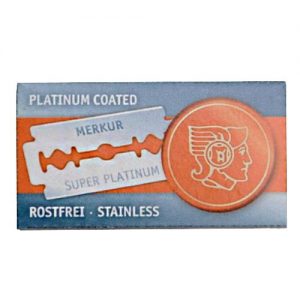 3.Merkur Super Platinum Stainless Double-Edged Blades 10 Blade Pack
10-Pack of the best-selling Merkur Platinum-coated stainless steel Razor Blades. Simply the best blades to fit your double-edged razor. Each pack includes 10 razor blades individually wrapped in waxed paper. Fits all standard double-edge safety razors. Made in Czech Republic. Single blade shaving is known to reduce blade contact with skin for a smoother, less-irritating shave.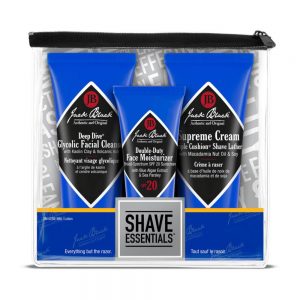 4.Jack Black Shaving Essentials Kit
Transform your shaving routine (and save some serious dough) with this trio of essentials from Jack Black. Cleanse, refresh, hydrate and protect with a multifunctional set that includes top sellers Deep Dive Glycolic Facial Cleanser, Supreme Cream Shaving Cream and Double Duty SPF 20 Moisturizer.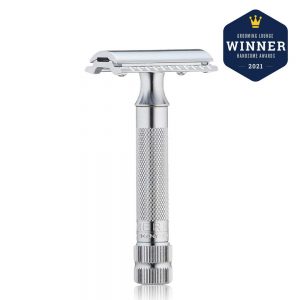 5.Merkur 34C Heavy Duty Classic Double-Edged Safety Razor
Keeping classic shaving alive, this handcrafted, chrome-finished, double-edged razor is perfect for experienced wet shavers and grooming newbies alike. Short handle design has extra bulk for easier grip and requires less pressure than its multi-bladed counterparts, resulting in smooth, comfortable and ultra-enjoyable shaves with less irritation and fewer nicks. The Merkur 34C "Heavy Duty" is a two-piece design and includes one blade in the box to get started. Compatible with nearly all double-edge razor blades.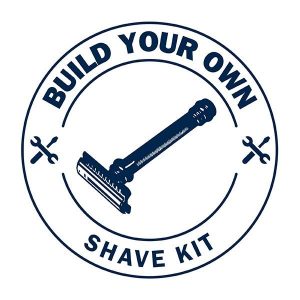 6.Build-A-Shave Set (Double-Edge/Safety Razor)
Create your very own personal and customizable wet shaving, double-edge/safety razor set. Variety of options make it perfect for newbies and seasoned shaving pros alike. A great gift for yourself or a gent in your circle who wants a crack at shaving the classic way.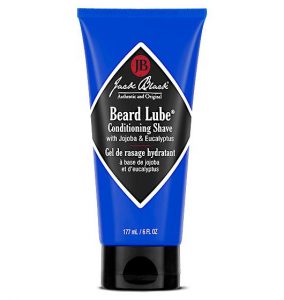 7.Jack Black Beard Lube Conditioning Shave
Revolutionary three-in-one pre-shave oil, shave cream and skin conditioner is different from traditional foams and gels. The transparent lotion lets you see every whisker you're shaving off, for fewer nicks and cuts. Silicon technology allows better razor glide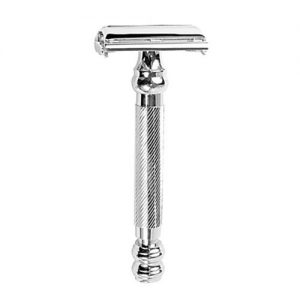 8.Parker Vintage Butterfly Safety Razor 99R
The latest of the "Twist To Open" double-edged razors boasts a barber-pole-esque handle. Classic "Twist To Open" mechanism makes insertion of new blades safe and simple. The Parker Safety Razor 99R is cleverly sculpted with a non-slip handle that looks a bit like a barber pole and enables barber-shop-like shaves. Built for smooth shaves and durability, it's got classic Parker written all over it (not literally… figuratively).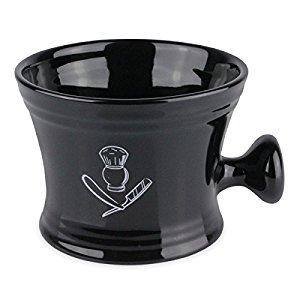 9.Permabrands Apothecary Style Shaving Mug - Black
Classic-style shaving mug is a must-have for the old-school wet shaver. Made to hold and maximize lather from a shaving soap, mug has an ergonomic handle to get just the right angle for maximum whipping efficiency. Porcelain construction retains heat for a pleasantly warm lather throughout the shave. Fits up to 100 gram pucks of shaving soap and as much water as you like for the perfect lather.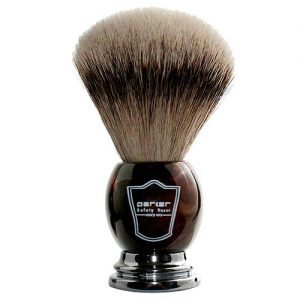 10.Parker Faux Horn Silvertip Badger Bristle Brush
Silvertip badger hair is often considered the best thanks its density, softness and ability to hold large amounts of water for a fantastic lather. The Parker HHST Faux Horn Handle Silvertip Badger Shaving Brush is hand crafted with 100% Genuine Silvertip Badger Bristles and a 22mm knot that expertly lifts up whiskers while applying the lather, making it super simple for any razor to sweep hairs away. Hand-crafted brush boasts a Parker engraved logo on the handle that makes the whole piece look and feel awesome. Includes a sturdy stand that keeps the brush off the counter and dries bristles out in time for the next shave.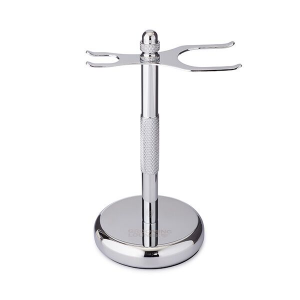 11.Grooming Lounge Razor & Brush Stand
Taking a stand has never been more important now that our heavy-duty, chrome-plated razor and brush stand has arrived. Designed to handsomely hold most safety razors and brushes, stand cleanly keeps shaving tools from getting nicked up and offers an eye-catching bathroom presentation.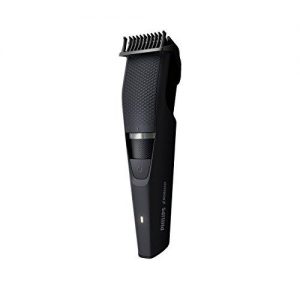 12.Philips Norelco Beard & Stubble Trimmer Series 3000
Whether you're looking to maintain a 5 o'clock shadow, keep a bushy beard in check or "trim your shrubs," the 3000 Series Trimmer is equipped for any man's grooming needs. Features a sleek, matte black finish and fully charges in a few hours thanks to a cordless Lithium Ion battery. Ergonomic design and rubberized grip makes it slip resistant and easy to grasp when maneuvering around tricky (or sensitive) areas. Can be used with or without a cord. Includes a detachable guard and features 10 adjustable length settings to clean up hair no matter the length. Great for hair, beards, necks, chests and even below the belt needs.