Everyday carry items are all the rage.  So what are everyday carry items?  They're a collection of useful items that a person can carry with them on a daily basis.
The items are designed to overcome unexpected situations.  The situations can range from simple everyday problems to potentially dangerous encounters.
Whatever you run into you'll be prepared.  These 5 items are a good start on your everyday carry collection.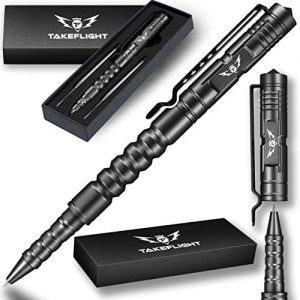 1. Tactical Pen for Self Defense
A tactical pen for self defense is just that.  In addition to being a fully functional pen it has the ability to serve as a weapon if you find yourself needing to defend yourself.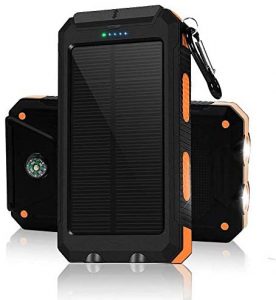 2. Dualpow Portable Solar Battery Charger
A portable solar battery charger is perfect if you find yourself in a situation where a power source is unavailable and you need a charge.  The portable charger also comes with a three foot USB cable.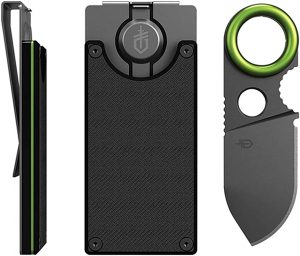 3. Gerber GDC Money Clip w/Built-in Fixed Blade Knife
This slim, portable money clip holds up to five credit cards.  It also contains a 1.75" fine edge blade with a finger slot and serrated thumb rest for maximum grip.  You never know when a small blade will come in handy.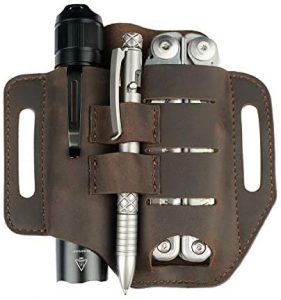 4. VIPERADE PJ13 EDC Leather Sheath, Knife Belt Sheath/Leather Flashlight Holster/for Leatherman Multitools Sheath
Carrying around multiple items can make for a disorganized pocket.  If you don't want to go with a fanny pack this is a good alternative.  It keeps all of your everyday carry items organized.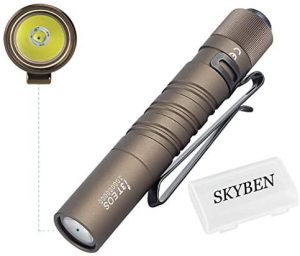 5. Olight I3T EOS 180 Lumens Dual-Output Slim EDC Flashlight
You never know when a flashlight might be needed.  There are so many everyday situations that can arise where one is needed.  Adding one to your everyday carry collection is a smart move.

* As Amazon Affiliates we may make a small commission on sales from this article.