People often associate the word luxury with a hefty price tag.  That isn't necessarily the case.  Sure there are watches out there with $1,000 plus price tags, but nobody really needs that.
There are plenty of affordable luxury watches in the $100-$300 and some change range.  Here are 6 affordable luxury watches that fall somewhere in that range.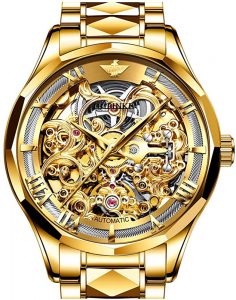 The team of OUPINKE Watches learn traditional Swiss culture and regards"Swiss's exquisite craftsmanship and careful inheritance" as the brand's purpose. The team continues to introduce the advanced technology and core components of the Swiss watches manufacturing industry, making each watch more precise and refined.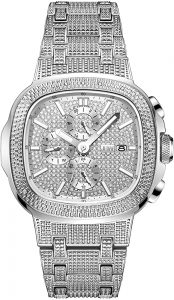 The classically designed silver stainless steel case measures 47.5mm in diameter and features 20 authentic diamond embedded around the watch. Designed for sophisticated timepieces to compliment the classic but luxurious look.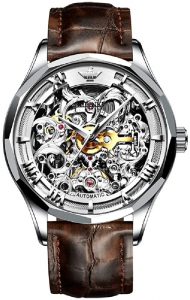 OUPINKE is committed to inheriting classics and creating trends. The watches are made by Swiss designers,21 bearings, 21,600 cycles/Hz, 80 hours of energy storage, and more than 10 years of life.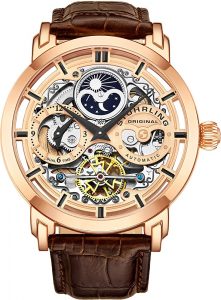 4. Stührling Original Mens Watch
Skeleton style allows you to visually watch your timepiece mark the time. Alligator embossed, premium Made in U.S. real leather band, 24 mm wide. Luxury design is eye-catching and comfortable enough for daily wear.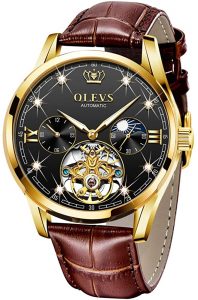 Swiss luminous powder and tecnology; high quality material, longer the luminescence; it absorbs light energy during the day and glows in the dark at night. There is no need to worry about the darkness anymor, helpful when reading time in the dark.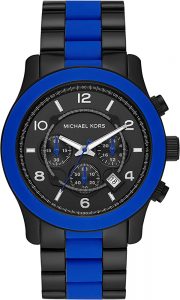 6. Michael Kors Runway Chronograph
Michael Kors is a world-renowned, award-winning designer of luxury accessories and ready-to-wear with an innate sense of glamour and an unfailing eye for timeless chic. From jet setting adventures to the 9 to 5 grind, the iconic Runway watch collection by Michael Kors provide luxurious style with a modern splash of trend-right touches.