If you're into adult humor and t-shirts that express said humor this is for you.  If you're not into those things then keep it moving.
This post could have hundreds of selections, and who knows, maybe we'll put a post with hundreds of selections together.  For now we're keeping it simple.
Seven is a lucky number so we picked 7 funny adult themed t-shirts we think you'll enjoy.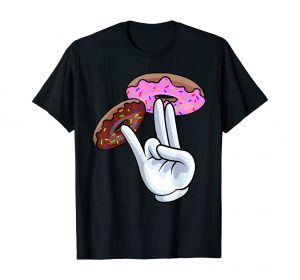 1. Funny Dirty Adults Sex Gift I 2 In The Pink 1 In the Stink T-Shirt
This t-shirt is pretty self explanatory, but I included part of the description from the t-shirt maker just in case you needed a little more detail.
This Dirty & Fun 2 In The Pink 1 In The Stink Apparel makes a perfect Outfit with a funny Salacious Nasty Donut featuring two donuts with shiny glaze and 2 Fingers.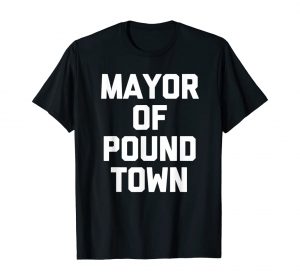 2. Mayor Of Pound Town T-Shirt
This "Mayor Of Pound Town" t-shirt makes a great gift for anyone who is into funny and sarcastic t-shirts.  The Mayor of Pound Town is definitely someone you can hangout with.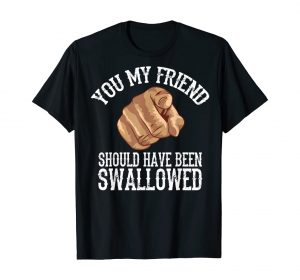 "You My Friend Should Have Been Swallowed" is a hilarious dirty gag.  A perfect offering for adults.  Purchase this image design and stay trendy on any occasion.  Maybe not any occasion.  I wouldn't wear it to a parent-teacher conference.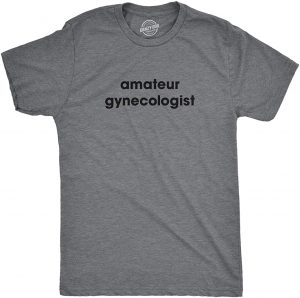 4. Mens Amateur Gynecologist T-Shirt
This is one of the classic funny adult t-shirts.  An old joke, but still a good one.  For the record I wouldn't suggest using an amateur for any healthcare needs.


You will love the vintage-soft feel and great fit of this funny t-shirt.  Again, I wouldn't wear this to a parent-teacher conference, but it is a nice gag gift.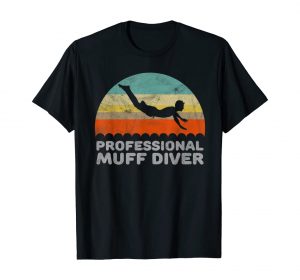 6. Professional Muff Diver T-Shirt
This unique and original design makes an awesome retro gift for anyone who loves adult humor and silly puns.  The hilarious text slogan writing is designed to make people laugh.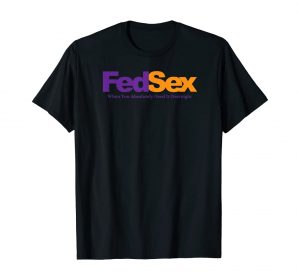 This funny take on a certain package delivery service is a perfect gag gift for people who aren't humorless.  Everything doesn't have to be so serious.