If you're not using Drizly to handle your alcohol needs then you're missing out.  They allow you to sit back, order your drinks and have them delivered to you.  In some places they deliver within an hour.
How this thing actually works:
1- Enter your address
Let us know where you're at and we'll show you what's available in your area.
2- Shop
Browse thousands of new, local, well-known and not-so-well-known products. Select your favorites, pick your local liquor store(s) and press that magical order button.
3- Kick back and relax
We'll let you know when your driver is on their way with the goods and BOOM, drinks delivered in under 60 minutes.
Here are 8 of the best selling liquors on Drizly.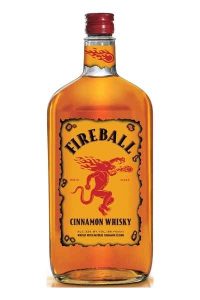 Fireball Cinnamon Whisky needs no introduction. Just imagine what it feels like to stand face-to-face with a fire-breathing dragon who just ate a whisky barrel full of spicy cinnamon. Tastes like heaven, burns like hell. What happens next is up to you.
What you have here is smooth whisky with a fiery kick of red hot cinnamon. Fireball Whisky is best enjoyed straight up as an ice-cold shot. For another way to ignite your nite, try it with your favorite mixer – cola, ginger beer, hard cider, cranberry, etc. Fireball makes anything taste good!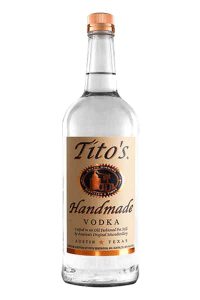 Tito's Handmade Vodka was founded by sixth-generation Texan, Bert "Tito" Beveridge. In the mid-nineties, inspired and driven to do something he loved, Tito obtained the first legal permit to distill in the state of Texas. On a plot of land in rural Austin, he built a one-room shack, rigged a pot still with spare parts, and created Tito's Handmade Vodka. Tito's corn-based vodka is certified gluten-free. Tito's Handmade Vodka is distilled and bottled by Fifth Generation, Inc. in Austin, Texas, and is available in Liter, 1.75L, 750ml, 375ml, 200ml, and 50ml sizes.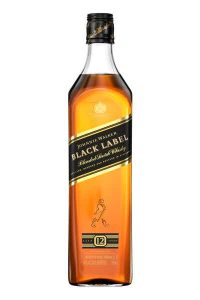 3.Johnnie Walker Black Label Blended Scotch Whisky
Indulge all of your senses with a smooth glass of Johnnie Walker Black Label Blended Scotch Whisky. Created using only Scotch whiskies aged for a minimum of 12 years from the four corners of Scotland, Johnnie Walker Black Label has an unmistakably smooth, deep, complex character. This spirit is an impressive blended Scotch whisky to share on any occasion. Simply mix with soda water, pour over ice and garnish with a lime wedge for a Highball cocktail. Johnnie Walker was recognized as one of the world's top-trending Scotch whiskies at the 2020 Drinks International awards.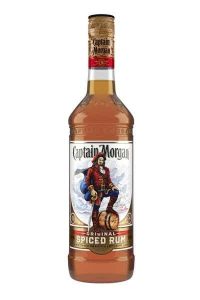 4.Captain Morgan Original Spiced Rum
Captain Morgan is the original party spirit, a spiced rum that was born and blended to have a good time. So grab a bottle of Captain Morgan Spiced Rum, raise a leg, and toast to the adventure to be had. Captain's orders!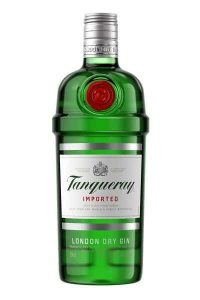 Tanqueray London Dry Gin is made with an expertly crafted recipe that blends the four distinct botanicals of juniper, coriander, angelica and licorice. The result is a perfectly balanced spirit that has a unique herbal quality and dry finish. Tanqueray has not only been recognized as a top-trending gin but also crowned the Bartenders' Choice of Gin at the 2020 Drinks International awards, making this the 8th year in a row. The perfect inspiration for your own ingenious cocktails, pour our celebrated Tanqueray London Dry Gin over a liberal amount of ice in a wine glass, top up with premium tonic and garnish with a lime wedge for a refreshing tasting gin and tonic. Includes one 94.6 proof 750 mL bottle of Tanqueray London Dry Gin. Tanqueray was developed over 180 years ago by Charles Tanqueray, a clergyman's son who chose not to follow the family calling and instead opened a distillery in Bloomsbury, London. Not afraid to mix up brave ideas in his own unique style, he invented a gin which is still celebrated to this day.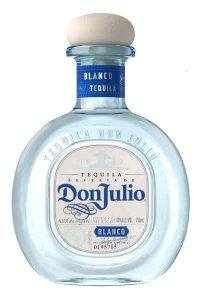 Using the finest blue agave plant and a time-honored distillation process, Don Julio Blanco Tequila is tequila in its truest form. Commonly referred to as "silver" tequila, the crisp agave flavor and hints of citrus make our blanco tequila an essential component to a variety of innovative drinks. This luxury tequila is double-distilled and made from pure unaged agave, making it perfect for any celebration. Simply mix with grapefruit juice, fresh lime juice and agave nectar and pour over ice for a refreshing tasting Don Julio Paloma. Don Julio tequila is produced in the Highlands of Jalisco, Mexico, one of the country's most fertile agave-growing regions. The microclimate and mineral-rich clay soil allow the blue agave plant to flourish. Each bottle of Don Julio tequila is produced here and features our NOM number — our seal of authenticity — signifying where the tequila was made. Unlike many other distilleries, La Primavera only produces our ultra-premium tequila that is crafted with the same attention to detail and passion that founder Don Julio González embodied.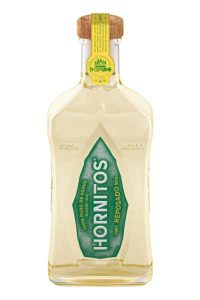 One of the oldest reposado tequilas on the market, Hornitos Reposado has been the center of the party since 1950. It was originally made to celebrate the anniversary of Mexican independence, before reposado was even a thing. The rest is history, and more than six decades later, Hornitos Reposado is beloved by shot takers and margarita lovers around the globe.
What goes into a bottle of Hornitos Reposado? This tequila is made from 100 percent blue agave, which is baked in small ovens, mashed, fermented and double-distilled. This pale straw-colored tequila ages for anywhere from two months to a year, typically in former bourbon barrels, before being bottled. Hornitos Reposado is 80-proof, so this tequila definitely packs a punch.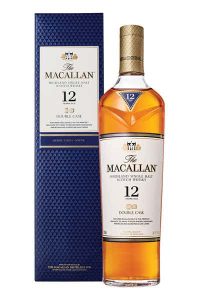 8.The Macallan Double Cask 12 Years Old
The Macallan Double Cask 12 Year Old pairs the indulgent fruit, caramel and oak spice character of Sherry-seasoned European oak with the bright citrus and vanilla notes of Sherry-seasoned American oak for a satisfyingly rich and perfectly balanced flavor experience. Awarded unanimous Double Gold upon release.