The pandemic has complicated many aspects of life, including fitness.  With gyms closed or limiting the amount of guests getting a good workout in has become difficult for some.
These difficulties have also caused issues with new year's resolutions.  People are increasingly looking for ways to get in shape and reach their new year's fitness goals at home.
Here are 9 at home fitness products that will help you keep those new year's resolutions.  It's never too late to get started.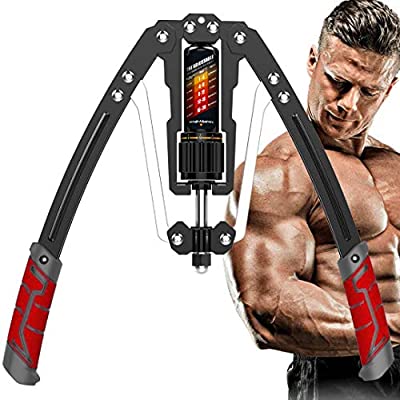 1. EAST MOUNT Twister Arm Exerciser
If your new year's resolution includes getting your upper body in shape than this item might be for you.  It features adjustable hydraulic power so you can focus on your chest, shoulder and arms.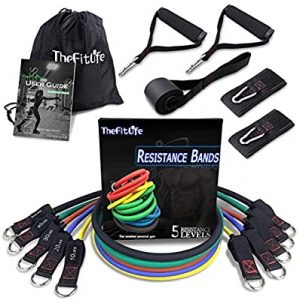 2. 
TheFitLife Exercise Resistance Bands
Maybe fitness bands are more your speed then these stackable bands might be for you.  They feature training tubes with large handles, ankle straps, a door anchor attachment, carrying bag and a bonus eBook.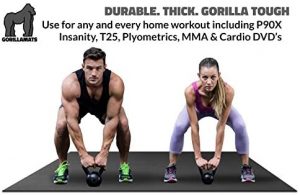 3. Premium Extra Large Exercise Mat
What does every home gym need?  A workout mat.  This large non-slip mat is perfect for almost any kind of workout, including plyo, MMA and cardio.  It can be used with or without shoes.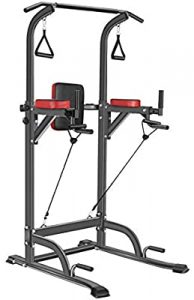 4. Bronze Times Power Tower Workout
Some prefer a little bit more from their home gyms.  This power tower is just that.  It can serve as a dip station or pull up bar.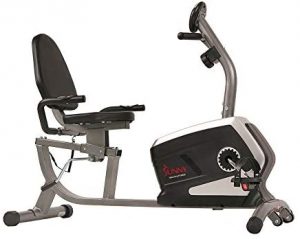 5. 
Magnetic Recumbent Exercise Bike
When you're working on those new year's fitness goals you can't forget cardio.  Recumbent exercise bikes are a great way to get in cardio at home.  This reumbent bike features a digital monitor, the ability to monitor your pulse and a quick adjustable seat.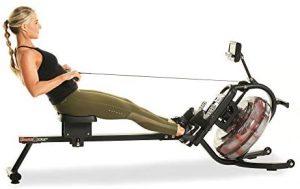 6. Fitness Reality 3000WR Bluetooth Water Rower Rowing Machine with HIIT Workout
If weights and bikes aren't your thing rowing machines might be the thing you're looking for.  They're a great full body calorie burning workout.  This one is easily moved and features bluetooth functionality.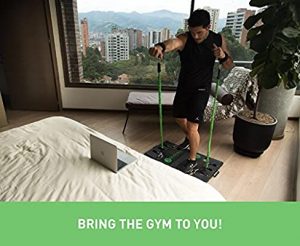 7. BodyBoss 2.0 - Full Portable Home Gym Workout Package
Perhaps you travel for work and aren't able to find a gym everywhere you go.  This portable home gym with collapsible resistance bar and handles could be perfect for you to keep on track.



8. Mini Stepper Stair Stepper Exercise Equipment with Resistance Bands
Getting fit doesn't require a ton of bulky equipment.  For some a simple mini stair stepper with resistance bands will do.  This mini stair stepper doesn't just have resistance bands, it also has a digital reader included.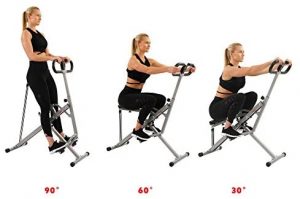 9. Squat Assist Row-N-Ride Trainer for Glutes Workout with Training Video
If you're looking for rowing action that takes up a little less floor space then this top seller might be for you.  Get all of the benefits of a rower with less floor space.