What if you could get access to the ultimate jewelry collection for just $21 a month?  That's exactly what Rocksbox offers.  Get new looks, the latest trends, without having to make a commitment to purchase.
You get three pieces of hand selected jewelry that you get to wear and refresh as often as you want.  If there's a piece that you don't want to part ways with, don't.  Use your monthly credit to buy it.
There's no limit on the number of sets you can receive every month and your $21 monthly membership credit can be put towards the purchase of any piece from your set.  There are no strings attached.  You can cancel at anytime!
- Access to unlimited rental of designer jewelry.
- Unlimited swaps, sets of 3 pieces at a time.
- Free shipping on all rental sets.
- $21 monthly credit towards purchasing jewelry from your rental set.
- Member discounts on purchasing jewelry in your set and in the shop.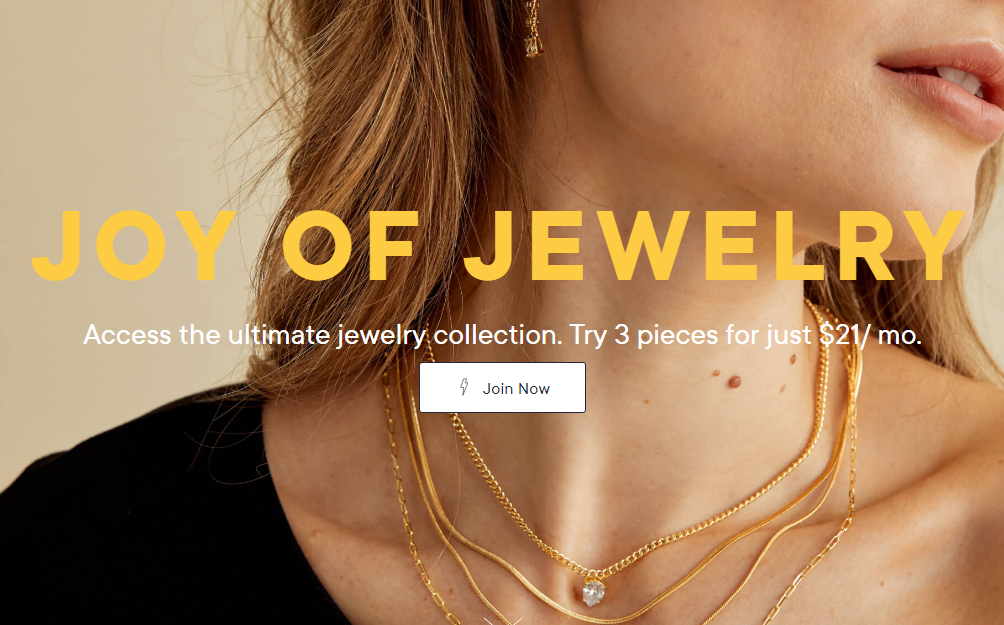 JOIN THE CLUB