Converse isn't ever going away.  In fact the shoe company has something for everyone.  Whether you're into the classic look or something a little more modern there's nothing like converse.
They have shoes for Men, Women and Kids.  Converse even offers the ability to customize your own pair.  So there's really no reason that you can't find a shoe that fits you.
Check out a few pairs of Converse for the whole family.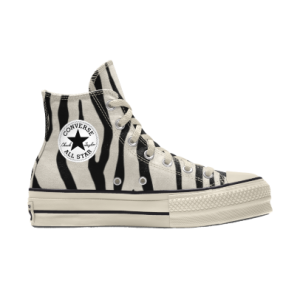 1. Custom Canvas Platform Chuck Taylor All-Star by You
Custom platform Chucks are your canvas for self-expression. Bring your style to life with a selection of new, Earth-inspired colors and bold, marbled prints. Complete the look with your choice of laces, patches, and personalized details.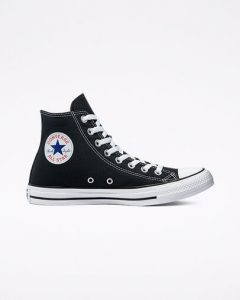 We could tell you that it's the OG basketball shoe, created over 100 years ago. Or that the design has largely stayed the same, because why mess with a good thing. Or how it became the unofficial sneaker of all your favorite artists and musicians, who each made it their own. Yeah, we could share a lot of stories, but the one that matters most isn't ours—it's yours. It's how and where you take your Chucks. The legacy is long, but what comes next is up to you. We just make the shoe. You make the stories.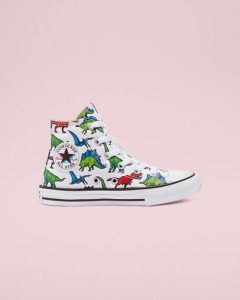 3. 8-Bit Dino Chuck Taylor All-Star High Tops
If your little one likes dinosaurs, they'll love these colorful Chucks. Drawing inspiration from the 8-bit video games of the past, we've updated the icon with pixelated dino graphics. Plus, we've softened up the lining, stitching and seams for maximum comfort all day, every day.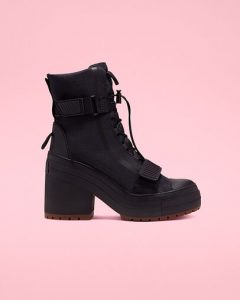 Featuring a chunky platform heel with embossed hook-and-loop straps, the Chuck Taylor All Star GR82 shoe is equal parts design and utility. A durable, boot-like upper protects while eye-catching straps keep the fit secure and the look strong. Stunner.