The Dad Hoodie is changing the way dads take care of business.  No more diaper bags.  They've been replaced by a functional hoodie and vest.
The modern take on the diaper bag for dads is designed with a breathable mesh lining, to support items in your pockets without extra bulk and slightly stretchy fabric, to accommodate your growing bod.
Take a look at the hoodie and the vest helping dads ditch the diaper bag below.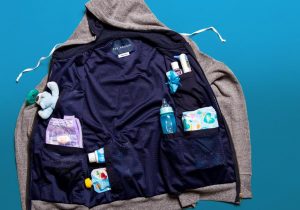 - Original proprietary Dad Hoodie design
- Ultra Soft Tri-Blend Fleece with Stretch (50% Polyester, 38% Cotton, 12% Rayon)
- Smooth, breathable lining
- Double stitch construction
- 6 internal compartments
- Hoodie arrives to you soft and keeps getting softer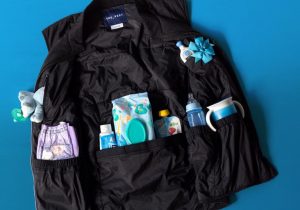 -Original proprietary Dad Vest design
-100% Nylon shell with 88% polyester/12% spandex sides
-Smooth breathable lining
-6 internal compartments
-Lightweight and perfect for Fall & Spring Dad duties