Winter is here.  That means so is boots season.  Don't have any boots?  Go get some.  You don't want to ruin your tennis shoes in winter weather.
There isn't a better boot out there than Dr. Martens.  They've been around for years and for good reason.  They have some of the best made boots around.
Here are some of their best sellers!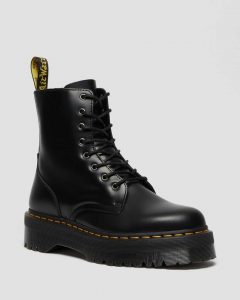 JADON SMOOTH LEATHER PLATFORM BOOTS
A fierce evolution of our 8-eye boot, the Jadon retains all its original details — grooved edges, yellow stitching and a heel-loop — and adds a chunky, empowering platform sole.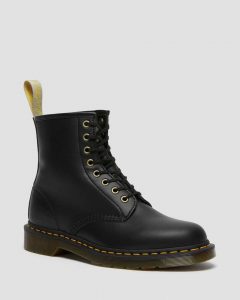 VEGAN 1460 FELIX LACE UP BOOTS
Our classic unisex 8-eye 1460 boot — that's 100% vegan. Our black Felix Rub Off is a high-shine, high-shine synthetic material with a premium feel and a subtle, two-tone finish.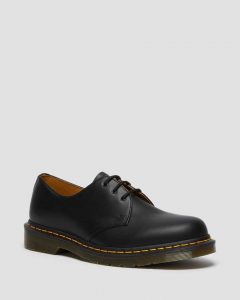 1461 SMOOTH LEATHER OXFORD SHOES
Docs Originals. In more shades than ever. Each season, we're enhancing our collection with classic colors from the DM's vault. Built from our Original tough Smooth leather, these 1461 shoes stay true to the six-decade-old silhouette. The shoes sit on a rugged air-cushioned sole, reinforced with our signature yellow welt stitching — just as they have since the start.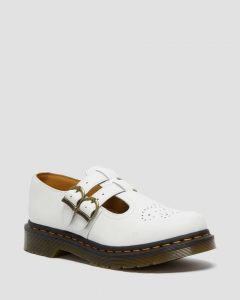 8065 SMOOTH LEATHER MARY JANE SHOES
Back in the 80s, our 8065 shoe turned the tradition of impractical women's footwear on its head. Fusing a classic T-bar fastening with a rugged AirWair sole, the well-trodden silhouette remains a favorite to this day. This edition stays true to the Original construction, with tough Smooth leather and our signature yellow welt stitching.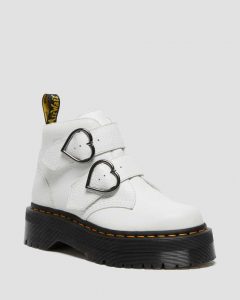 DEVON HEART LEATHER PLATFORM BOOTS
It's back. And it's louder than ever. Sitting on a towering 1 7/8 inch platform sole, our new Devon Heart boot nods to our history of customization with DIY-inspired detailing. Decked out with two straps woven and standout heart-shaped buckles, the boot is built from fine-grained Milled Nappa — a hardwearing pebbled leather. Fitted with a padded tongue and quarters for additional comfort, the platform boots are finished with yellow welt stitching and a black and yellow heel loop.


1460 WOMEN'S PATENT LEATHER LACE UP BOOTS
This summer. Make a scene. These standout patent boots demand attention with every step. Inspired by the sun-bleached summer months, the boots are built from high shine Patent Lamper and reinforced with our signature yellow welt stitching as well as a scripted AirWair heel loop.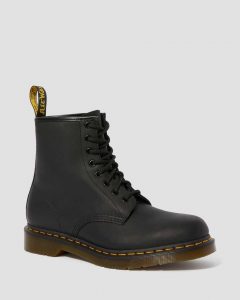 1460 GREASY LEATHER LACE UP BOOTS
A classic Dr. Martens silhouette, the 8-eye 1460 Greasy is all about the leather: a matte black with a waxy, oily feel. Built on top of a rugged yet refined sole, this boot is premium comfort disguised as sleek style.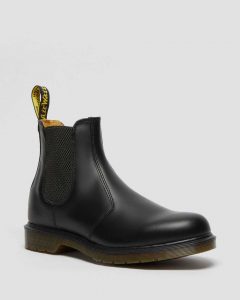 2976 SMOOTH LEATHER CHELSEA BOOTS
While the first Dr. Martens 2976 Chelsea boot was produced in the early '70s, the original style has Victorian origins. Farmers loved the sure fit and easy-on, easy-off elastic ankle gusset — kickass style was just an unexpected side effect. These days, the 2976 Chelsea boot is a slick, uncompromisingly fashion-forward look for both sexes.