Introducing an absolute game changer if you are someone who has to share a bathroom with other people, or if you can't stand the smell of your own bathroom trips! Wabi Whiffs are here to save the day!
The female owned brand is here to upgrade your bathroom experience with their bathroom door eliminators! The brand was kind enough to send us some to test out. Since I'm a girl, I wasn't able to test these out personally since I naturally poop flowers, but I was able to force these onto the men in my life! I literally threw some of these amazing "toilet love bombs" into the toilet before a stinky boy used the restroom and I can tell you they are as fun to use as they are effective!
Don't just take my word for it, even Kelly Ripa believes in the brand!
While I personally tried out the Crystal Night(Grapefruit + Bergamot) scent which was awesome, the brand is also offering some holiday inspired scents like Balsam Fir, Jack Frost and Cinnamon & Spice, which will leave your restroom smelling like some fresh baked Christmas cookies instead of doo doo!
Grab yourself some Wabi Whiffs and give your wife, or female co-worker a break from the stench of your butthole for once!
Shop the Wabi Whiffs Christmas (Balsam Fir) On-the-Go Singles Here!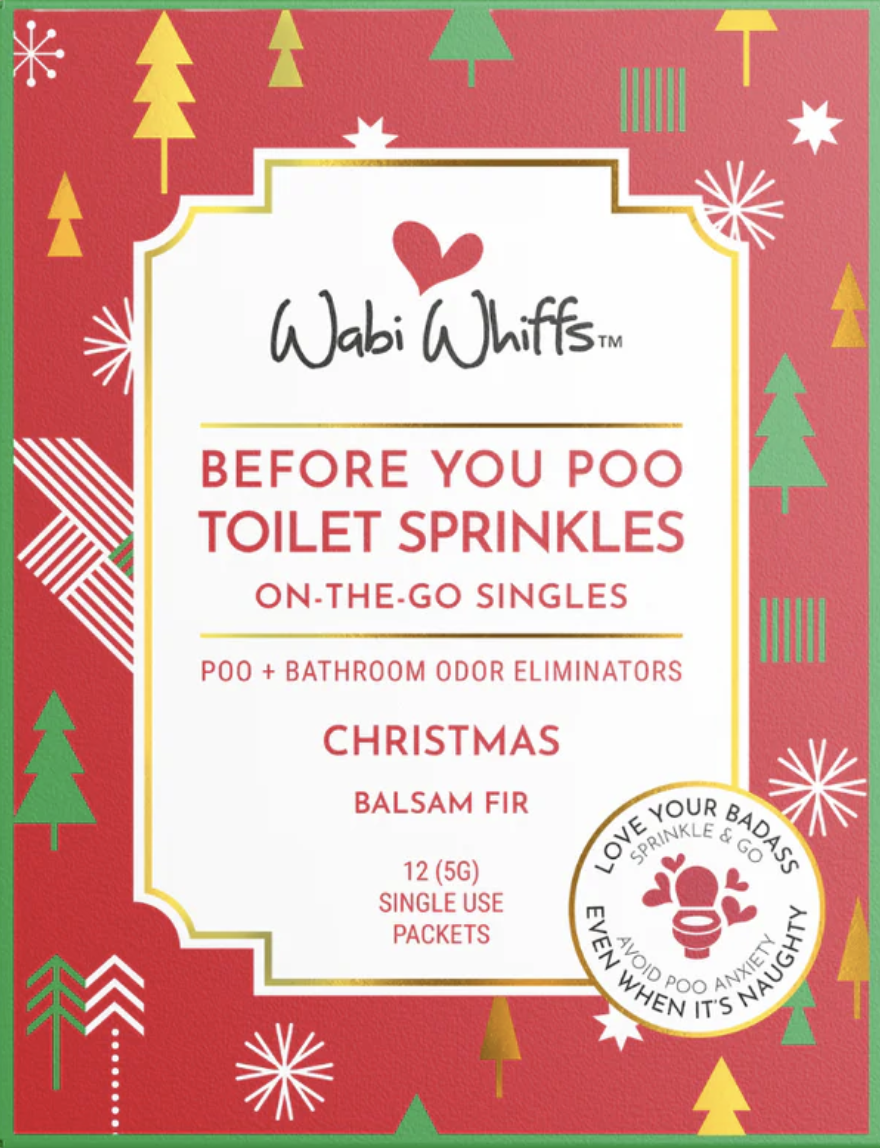 Shop the Wabi Whiffs Tis The Season (Cinnamon & Spice) On-the-Go Singles Here!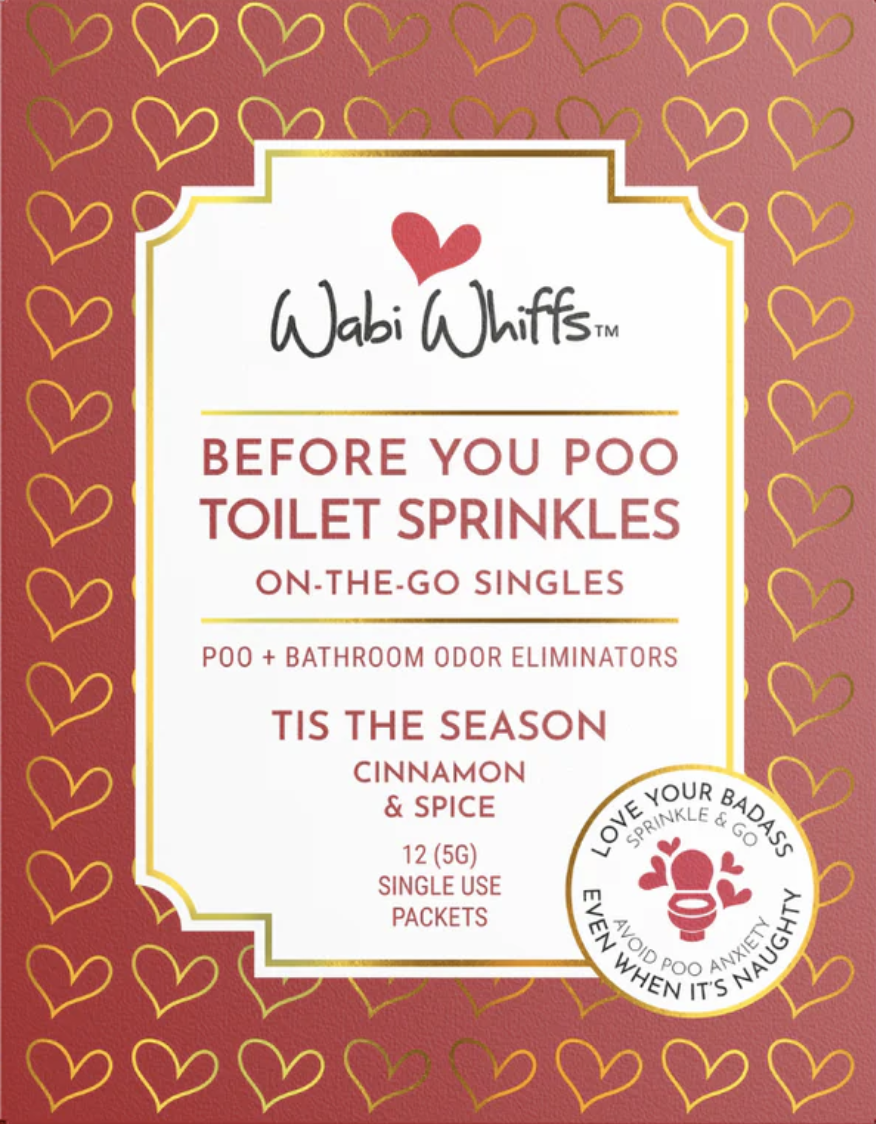 Shop the Wabi Whiffs Jack Frost (Peppermint) On-the-Go Singles Here!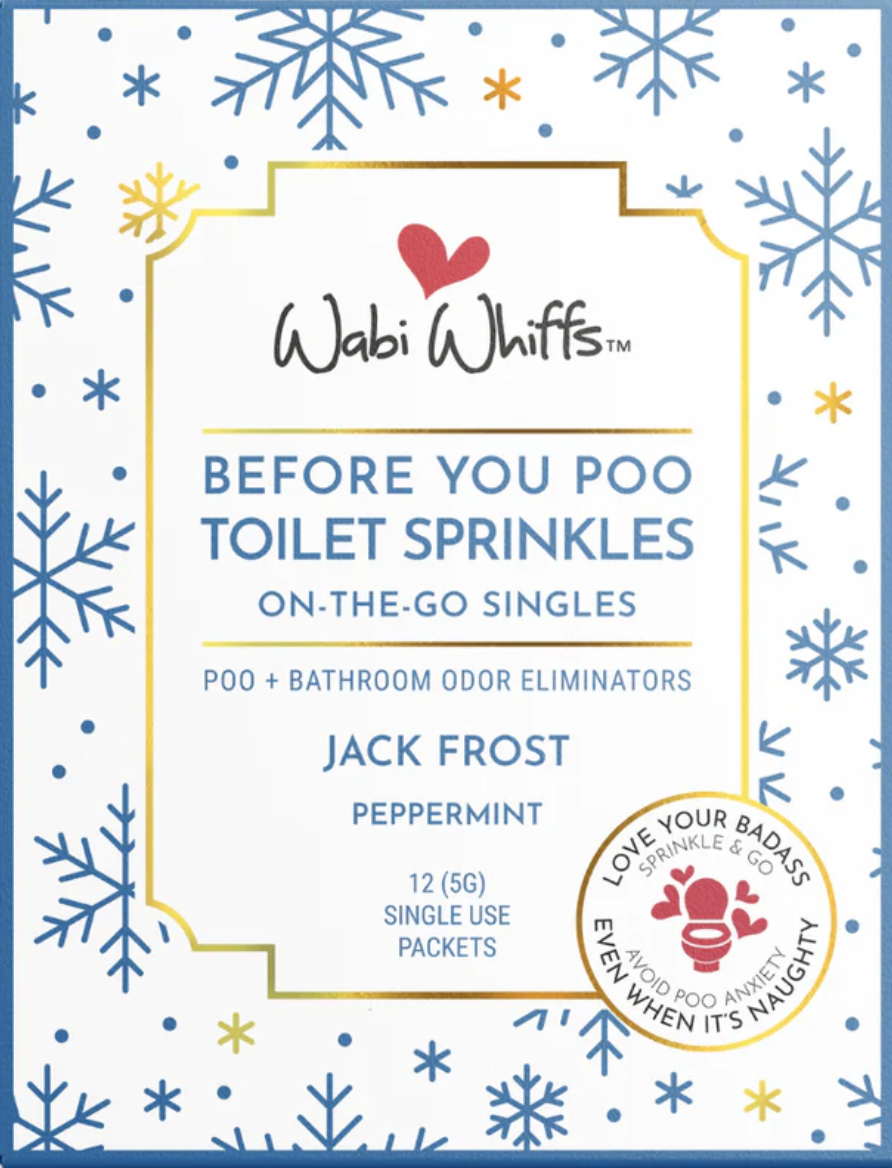 Shop The Crystal Night Toilet Bombs Here!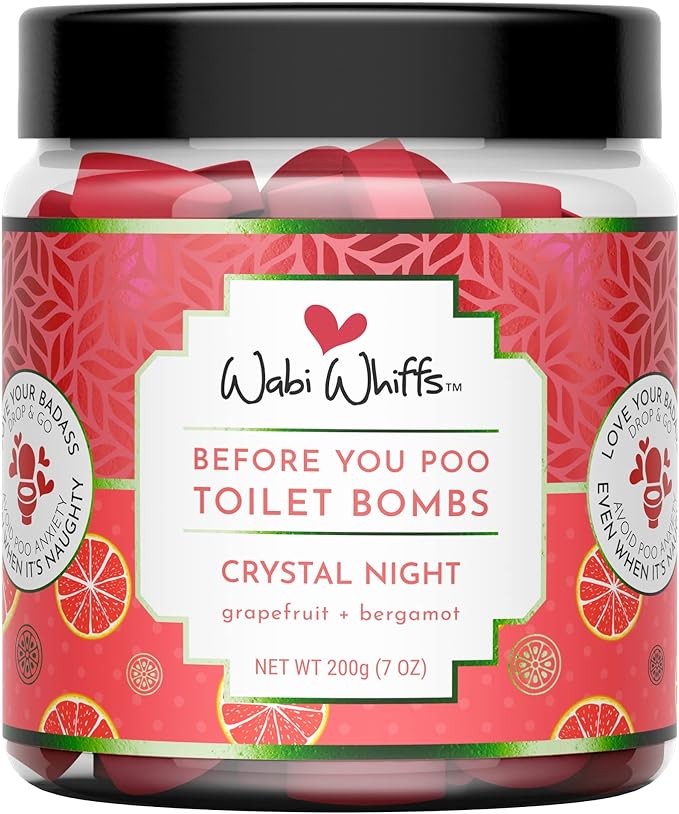 Shop All On-The-Go Singles on Amazon Here!

Shop Toot Spray On Amazon Here!

Shop All Toilet Bombs on Amazon Here!

* As Amazon Affiliates we may make a small commission on sales from this article.