People from all walks of life are discovering the power of infrared.  It helps with deep relaxation, glowing skin, a mood boost, and better recovery.
The best part is the power of infrared can be harnessed from home.  HigherDOSE has several products to assist you with this.
They have blankets, mats, oils and more.  Check out a few of those products below.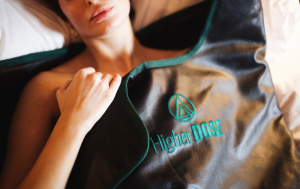 Get addicted to your own alchemy. Our Infrared Sauna Blanket detoxifies the body, relaxes the mind, boosts your mood, promotes glowing skin, and stokes a healthy DOSE of your brain's feel-good chemicals (a rejuvenating, euphoric experience that we call 'getting high, naturally').
HigherDOSE's Sauna Blanket is the original at-home infrared device, beloved by celebrities and health experts around the world. We've spent years perfecting the technology, so that you don't have to visit a wellness spa to soak up the benefits of infrared. This portable device is perfect for living room sweat sessions or on-the-go wellness. Stay high, on your own time.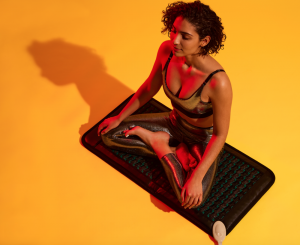 NEW! Stay grounded – wherever you go.
We translated our client-favorite Infrared PEMF Mat to a second (more portable) size. The Go Mat's compact design that is travel-ready and fit for your WFH chair.
So, how does it work? PEMF grounds you in the earth's magnetic field for a full-body reset, while Infrared's deeply-penetrating heat doubles your dose. Chronic pain, frequent workouts, and the need for deep relaxation don't stop when you leave home (or need to get back to your desk).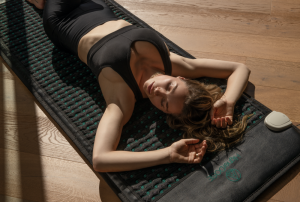 Raise your vibrations and recharge your body
A quick session on our Infrared PEMF Mat can give you the same results as one hour of yoga or meditation (without all that bending) and plug you into the healing benefits of Infrared (without an intense sweat session – not set-up or clean-up required).
So, how does it work? Our Infrared PEMF Mat combines two powerful healing technologies to create the ultimate recovery tool. PEMF grounds you in earth's magnetic field for a full-body reset, while Infrared's deeply penetrating heat doubles your dose. Hit the mat to ease chronic pain, recover from workouts, or experience total-body relaxation.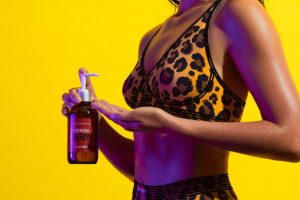 Soothe your senses and awaken self-connection. ESSENSUAL Oil is formulated with calm, balancing aromas and Ayurvedic ingredients.
Use this therapeutic body oil to replenish the skin after intense sweat sessions and bring intention to your rituals. Maximize this self-care moment: go slow and massage sensually.