October is already here.  You know what that means, snot-nosed kids coming to your door looking for some free candy.  You could be a dick and give them some fruit or something gross like that.
Or you could lean into the season, give out full sized candy bars and be awesome.  You know what to do.  Lean into it.  While you're leaning into it pickup some brand new Halloween threads to rock this year.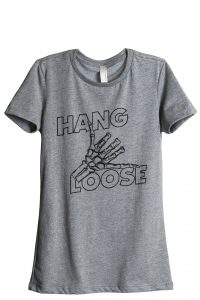 This is my favorite time of the year when a guy or gal can hang around and let their hair hang down with no hangups. It's definitely not for the uptight!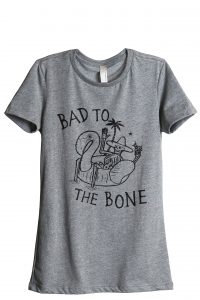 The really neat thing about skeleton costumes for Halloween is that you can see right through me. Evil ain't just skin deep over here, so learn it and love it!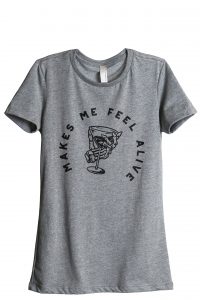 Mix in the right ingredients to revive your old bones. With a spirited glass of wine in one hand, get ready to live it up in your new favorite tee.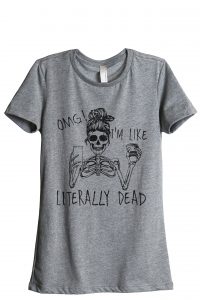 Some people use the word literal in a figurative sense, but not this trendy skeleton. Whether its Halloween season or you just need an element of spoopy humor in your aesthetic, this comfy tee is ready to let everyone know how you're really feeling.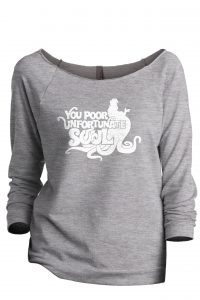 Why does everyone love a villain, especially this witchy time of year? If you want to kick off spooky season right, just put on this shirt, and don't underestimate the importance of body language.