The summer is fast approaching and you know what that means.  Outdoor activities on the go.  That means it's the perfect time to grill on the go!
The NOMAD grill and smoker has you covered.  It can go anywhere you go this summer.  You can turn almost any event into a cookout.
Take a look below and pick one up today.  They're great for tailgating too!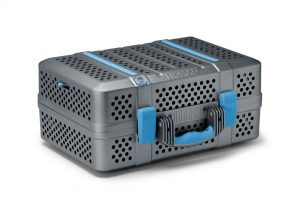 A premium charcoal barbecue grill & smoker with unparalleled portability. This lightweight carrying case delivers up to 425 square inches of cooking space. NOMAD packs a punch in the durability department with cast aluminum construction. Matching strength & sturdiness with versatility, NOMAD is all-purpose performance. Whether your next adventure calls for searing, smoking, baking or barbecuing — from the backyard, to the backcountry — NOMAD has you covered.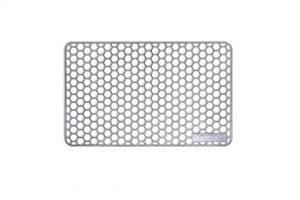 Cooking for a crew? Add a second grate to plus up your rig and utilize the hood side for 2x the cooking space. NOMAD's Cast Cooking Grate combines the strength & durability of stainless steel with the efficiency of nature's strongest structure — honeycomb hex. Precision cast for superior strength, ridiculous rigidity and way less weight. Grates are domed for structural stiffness and extra coal clearance. High-temp magnets lock grates in place for rattle-free roaming. Flip it over and BOOM — veggie basket! Weighs: 3 lbs, Measures: 18.5" x 11.5" (212+ square inches of cooking space).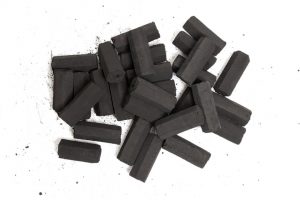 3. NOMAD Fire 100% All-Natural Charcoal
100% all-natural charcoal, NOMAD Fire™ hails from Thailand and is derived from a super dense fruitwood which means it burns longer & hotter while emitting less smoke & ash. Plus, there's no spitting or sparking like you'd find in other fuel sources. It offers subtle nuances of mild flavor, so it doesn't color the meat too much — letting your grilled food speak for itself. To ignite: moisten a sheet of kraft paper by drizzling with cooking oil. Crumple and load tinder into the base of the chimney starter and light. Each 5-pound box contains three individual cartons for easy, no-mess transport inside the grill for on-the-go cooks. Weight: 5 lbs