Jack Black has been addressing the needs of the modern man for over 20 years now.  They do so by staying close to their customers and listening to what they want and what they don't.
They led to the no-nonsense products they provide.  They work as advertised and have the best ingredients.  They put that in everything from shaving products to face wash and more.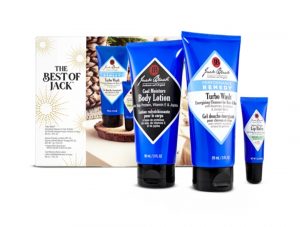 It's all about keeping cool and carrying on with this best-selling body wash, a cooling lotion, and an award-winning lip balm. Three of our best for your best guy. He'll feel clean, energized, protected, and appreciated with this combo.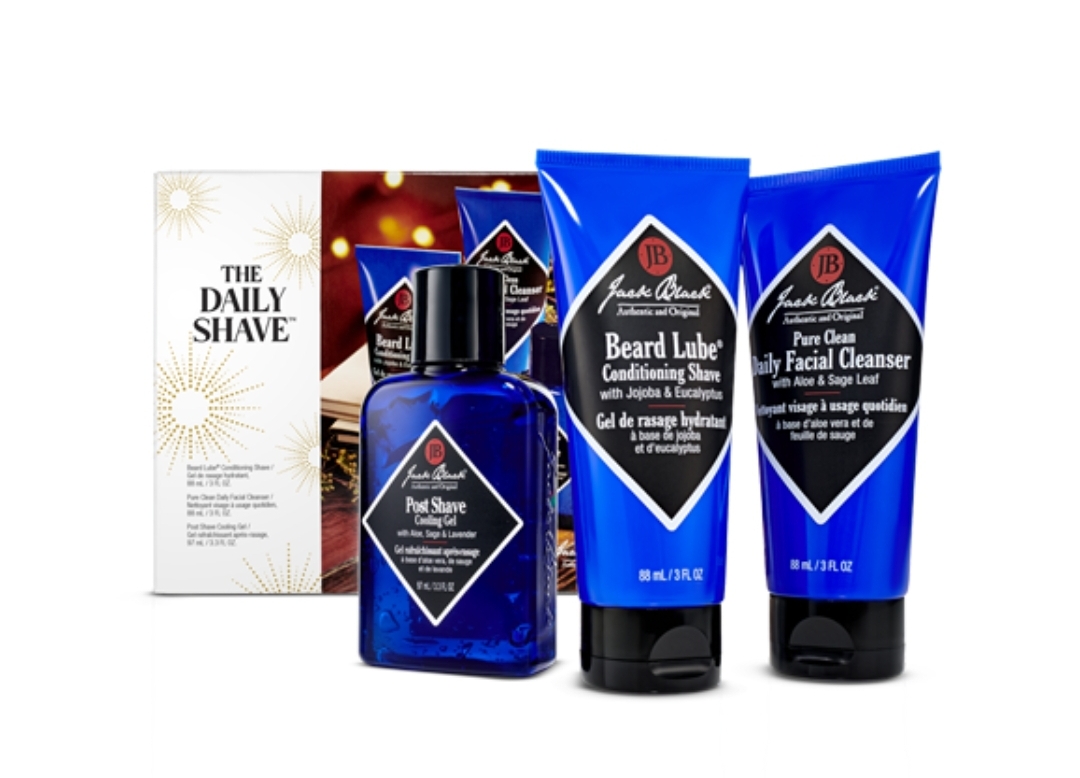 Everything he needs for cleansing, shaving, soothing–and feeling the love! Nobody knows shaving like Jack. And this one's a very smooth move. Whether he's heading to work, leaving the gym, or on a quick trip, these TSA-approved sizes make sure he's taking care of business.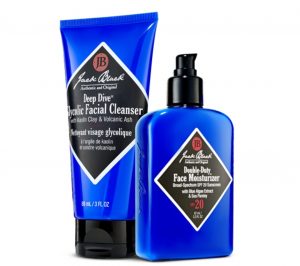 A 2-in-1 cleanser that doubles as a mask; a 2-in-1 moisturizer with SPF protection. Exactly what you need to put your best face forward. Cleanse, moisturize, and protect with this perfect pairing.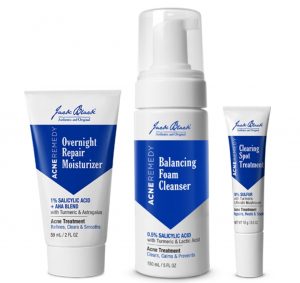 The Acne Remedy Collection Set
The effective formulas in Jack Black's ProSeries Acne Remedy Collection gently treat and prevent acne breakouts. The Acne Remedy formulas contain natural adaptogens known to help the skin fight external stressors that can cause breakouts.
Containing the entire regimen of Balancing Foam Cleanser, Overnight Repair Moisturizer, and Clearing Spot Treatment, this collection helps control acne blemishes and blackheads and helps keep new ones from forming. For best results, use as a system, as directed.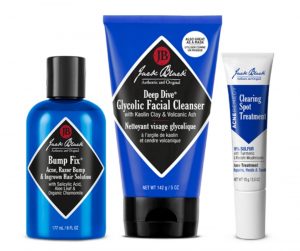 This trio gives skin the all-clear. Three of Jack's favorites to help clear pores, leave skin smoother and firmer, and help with blemish and acne-prone skin.