You worked really hard keeping or getting in shape during the lockdowns right?  You flattened your own curve and now you want to keep your beach body as everything opens for business this summer.
Or maybe you didn't and you need a few weeks to tone up before hitting the beach.  Either way Fitnation has a product to keep you or get you into shape for the beach.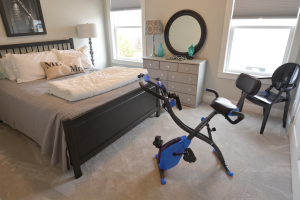 Pedal past all your goals with the Recumbent and Upright Flex Bike Express. Multiple levels of adjustable magnetic resistance ensure that you'll be able to challenge yourself, while built-in resistance bands allow you to work your upper body as well. The LCD display has six functions to track your progress: speed, time, distance, scan, and calories. When you're finished, simply fold up and wheel away for easy storage.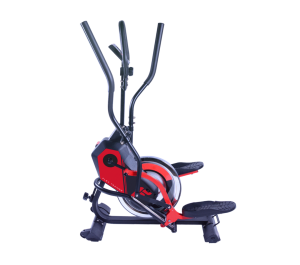 The Fitnation Flex Elliptical Trainer provides an optimal workout routine targeting arms, legs, glutes and core muscles one fluid motion. With 8 levels of whisper-quiet magnetic resistance, the Elliptical Trainer provides a customizable workout for users of all fitness levels. Large plate footholds and comfort grip handles help to give users a secure foothold and grip, allowing them to focus on fitness. Large multi-function display panel tracks time, speed, distance, and calories burned. 3 adjustable heights and a weight limit of 260 lbs accommodates a wide range of body types and fitness levels.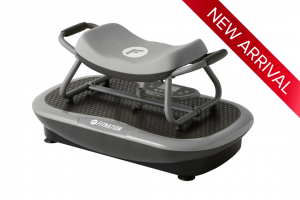 If you want the best results in less time, all in a compact design, you want the Rock 'n Fit. This all-in-one, vibrating exercise machine allows you to personalize every workout for maximum results. Designed for all levels of fitness and ages, the Rock 'n Fit offers three intensity stages and positions: relaxed, comfort, and strong zone. This means you can tailor your muscle burn each day to meet your unique capabilities and goals.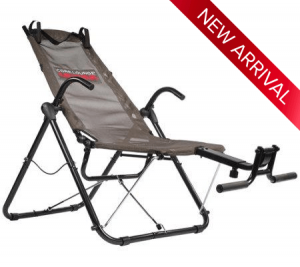 FITNATION CORE LOUNGE ULTRA WORKOUT CHAIR
Target your core muscles with the FITNATION Core Lounge Ultra workout chair. The full-body supported chair extends over 180 degrees and folds to simulate crunches. Comfort handles and custom foot grips help you maintain proper form while you work your way toward a better fitness routine.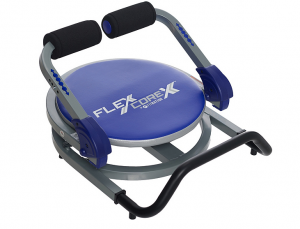 Propel into a total body workout with the Flex Core X! With three resistance levels, it combines cardio, core toning, and body firming exercises for a satisfying sweat session.



FITNATION - TOTAL BODY EXERCISE BAR
Perfect for beginners and experienced fitness experts alike, the FITNATION exercise bar guides you toward the proper positioning for a variety of movements such as squats, lunges, and dips.