MUD\WTR™ is a coffee alternative made of organic ingredients intended to replace coffee as your new morning ritual.  It promises to deliver natural energy and focus with a fraction of the caffeine.
MUD\WTR is a blend of masala chai, cacao and adaptogenic mushrooms.  In addition to that it includes Lion's mane for focus, chaga and reishi to support a healthy immune system, cordyceps to promote natural energy, turmeric and cinnamon for their antioxidants, and cacao for mood and energy.
There are no added sweeteners and MUD\WTR delivers focus and energy without the jitters, crash and terrible sleep.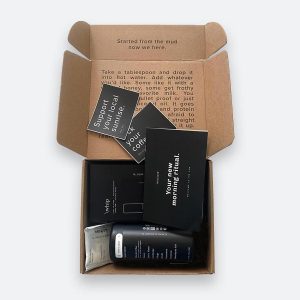 A good morning ritual is the lead domino to a productive day. With a micro-dose of caffeine and a macro-dose of functional benefits, MUD\WTR is your mug's best friend.
If interested in MUD\WTR welcome, you're smart. This box gives you all the things recommended to start.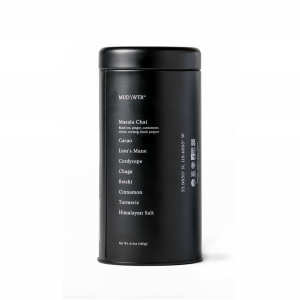 Whether you were sick of the jitters from the office Keurig or g-ma's Celestial Seasonings wasn't quite cutting it, mud gives you the energy and focus in a manner that is jusssst right. With 1/7th the caffeine of coffee mud leans on ayurvedic herbs, adaptogens, and cacao to give you natural energy, focus, and immune support without having to worry about jitters or sleeping at night.
This 30-serving tin is a monthly supply for many, but get it auto shipped if you're worried about having plenty.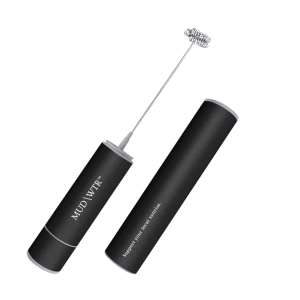 If a spoon could drink mud this would be the result. Meet the mud whip. A stainless steel frother equipped with state of the art technology that makes mixing your mud simple. It's USB rechargeable because disposable batteries suck and with the click of a button, this little whip will spin your mud right round like a record baby, right round round round.