As we've pointed out before, the holiday season is here.  The holiday season is filled with partying.  Parties that require treats for guests.
Milk Bar is decking the halls with flavor from silky chocolates, gooey caramels, and all the crunchy peppermint bits.
That all sounds like a big hit at the holiday party whether you're with co-workers or friends and family.  Here are a few of Milk Bar's offerings, pickup some today.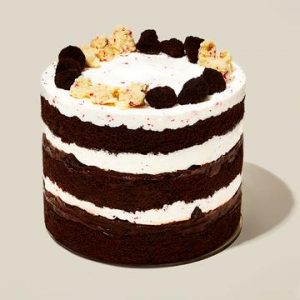 Peppy is officially back in action! This decadent winter wonder starts with rich, peppermint-soaked dark chocolate cake and layers up with crunchy cocoa crumbs, silky chocolate fudge, creamy peppermint frosting, and crushed candy cane bits.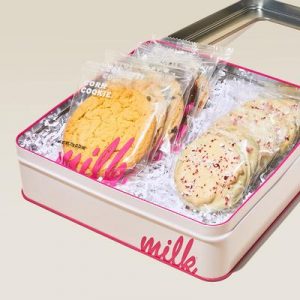 Why send a popcorn tin when you could send a tin of Milk Bar cookies? Enjoy a mix of our year-round faves, plus six of our best-selling peppermint snaps. It's like a holiday cookie baking party, except all you have to do is eat ;).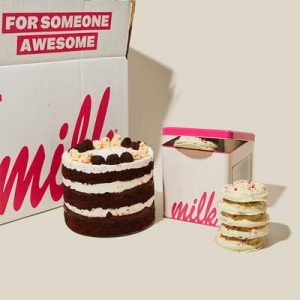 One thing we love about the holidays is that it's totally acceptable to cut yourself a slice of cake at 10am, eat cookies for lunch, and then have more cake before bed. (Confession: we actually do this pretty regularly.) Anyway, this duo can help with that. Have it delivered to wherever your family is gathering and enjoy being a holiday hero.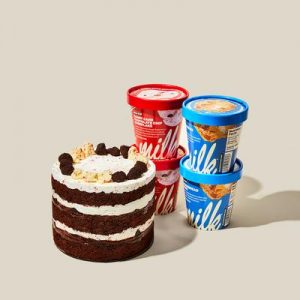 This isn't your grandma's holiday gift basket. For starters, you get a 6" Peppermint Bark Cake, which is a Milk Bar twist on the classic chocolate-peppermint combo. Then, we're throwing in two of our most decadent seasonal ice creams because it's the holidays and why the heck not? Don't worry Grams, we'll share!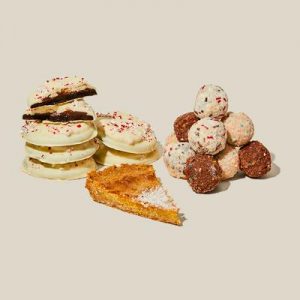 We love snacking during the holidays (actually all year tbh), and this pack has a little bit of something for everyone. This spread is made to pair with some much deserved cozy time with family or to send to an extra-awesome dessert lover on your gift list.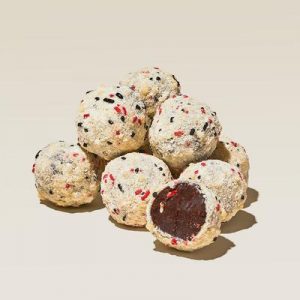 PEPPERMINT BARK TRUFFLE DOZEN BOX
Peppy is back (with Truffles to match)! These wintry one-bite wonders roll up double chocolate chip cake and crushed candy cane bits, rolled in red and chocolate sprinkles and minty sand.