Swim season is upon us, which means that we all need to get some fresh threads for our swimming needs!
Some of you have been training all winter for that bikini body, why not look your best and show it off. It's not a prerequisite, so the others group who may not care all that much to all that fitness, because it is a body positive world, and you can be just as hot owning the way you are, but both can benefit from some affordable swimwear available on Amazon.
Some of you are dudes, who may not have a need for new swimwear, so you can just look at the pictures, but I don't think there'd be anything wrong with gifting the ladies in your life one of these great options, or if you want to stay current with the trends of gender bending, maybe some of these are perfect for you.
Suit 1 - The French Maid One Piece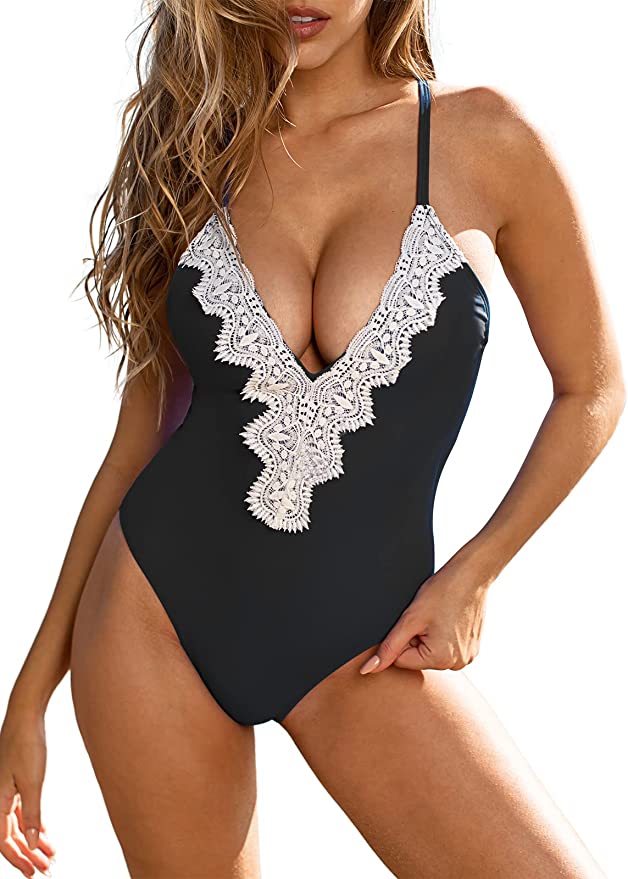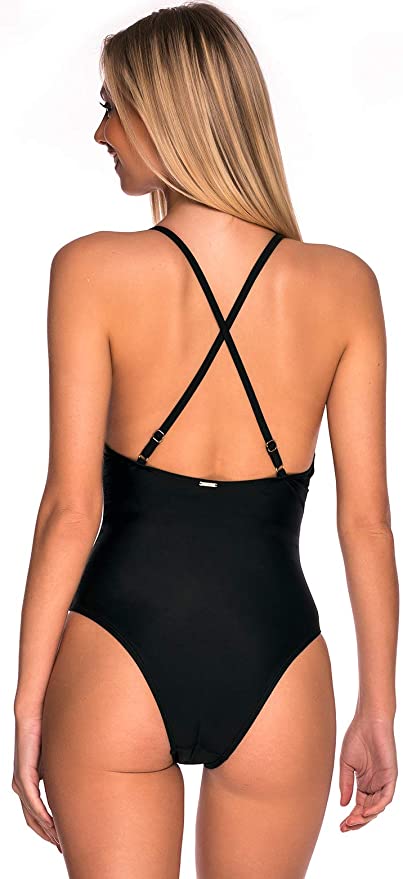 This isn't quite a French Maid fetish costume, especially when you factor in that it comes in black, blue, pink and green, but the lacy collar gives it that energy and I like it.
Suit 2 - The Lacey Bikini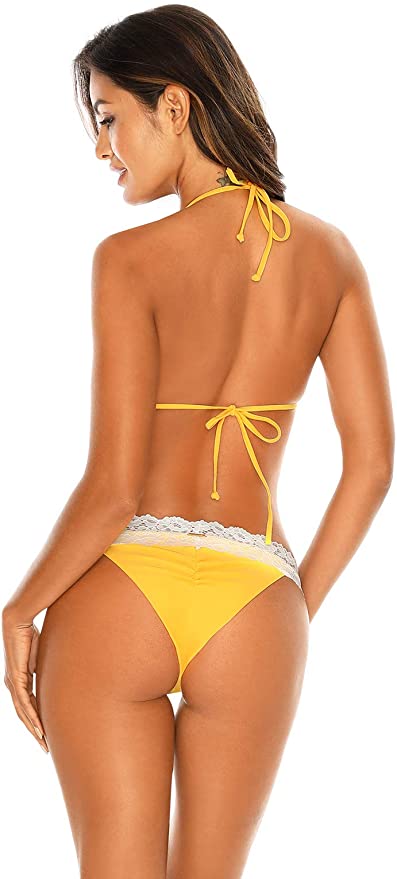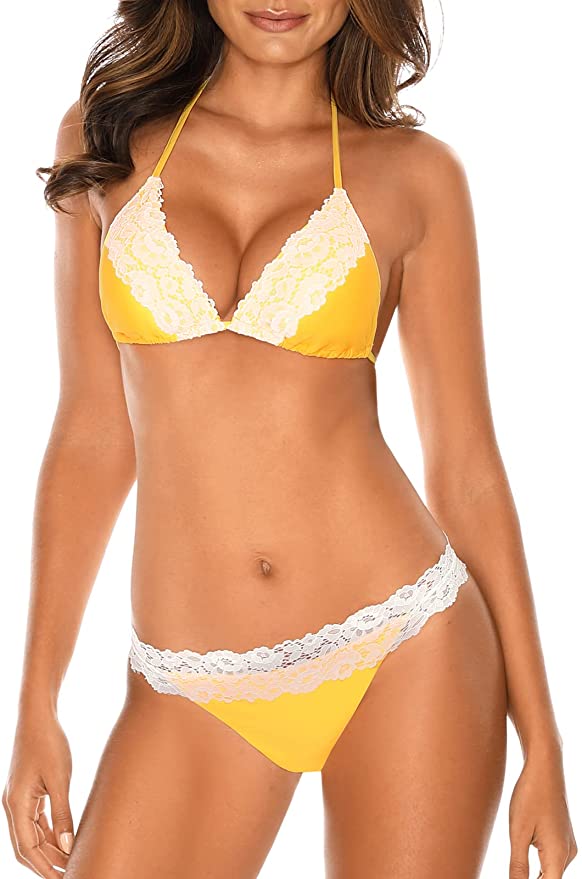 With similar styling as the first suit, we've got a bikini version, that has some lace trim to remind you of your granny's table setting on Thanksgiving, but in the best way possible. The cheeky bottom shows off enough skin to get noticed, if you're one of those booty girls.
Suit 3 - The Swim Meet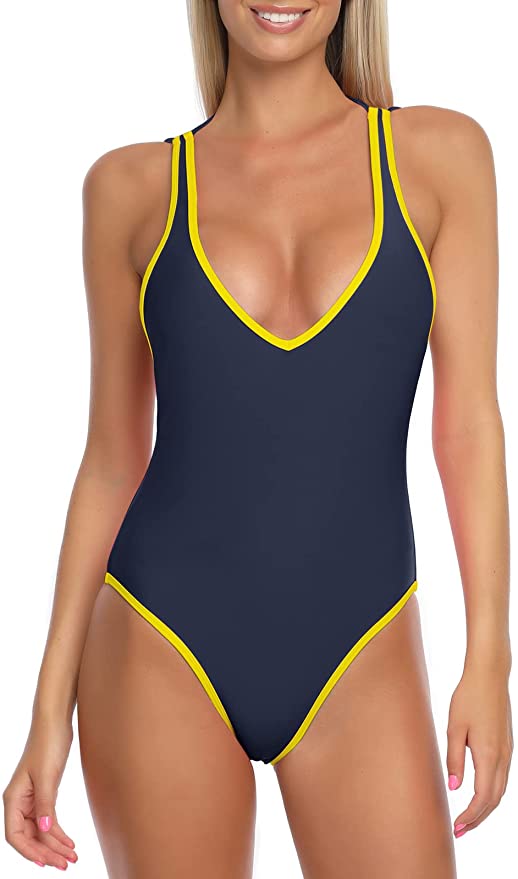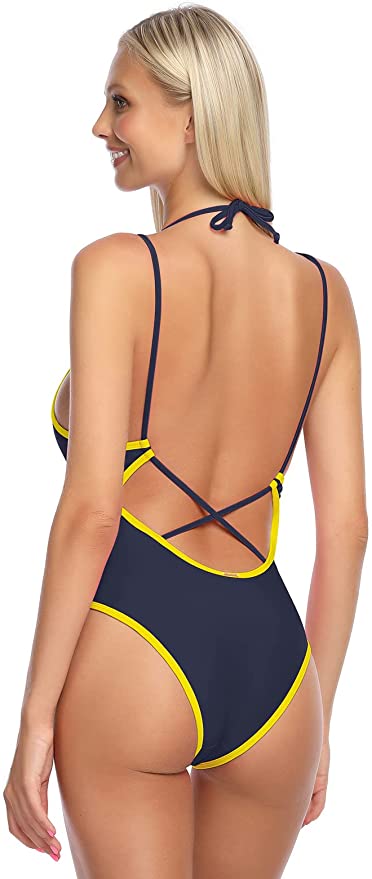 This suit seems pretty functional, one you'd expect to see at the Swim Meet, but that could just be because of the racer trim, since the v-neck top may not be quite as aerodynamic as a competitive swimmer may need, but who are we kidding, no one's heading to the pool to compete with anything but other people for the best lounge chair in the sun.
Suit 4 - The Groovy Edit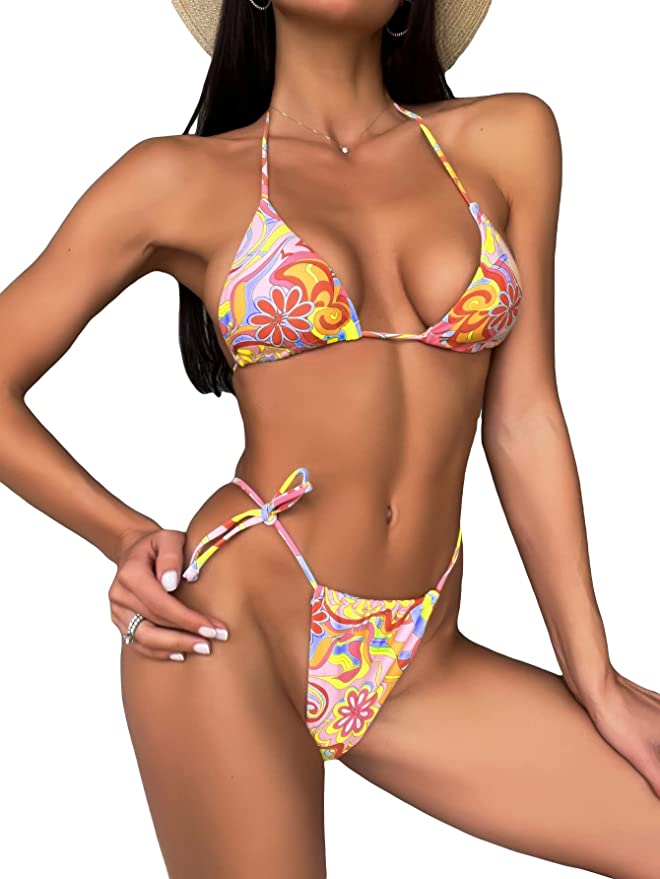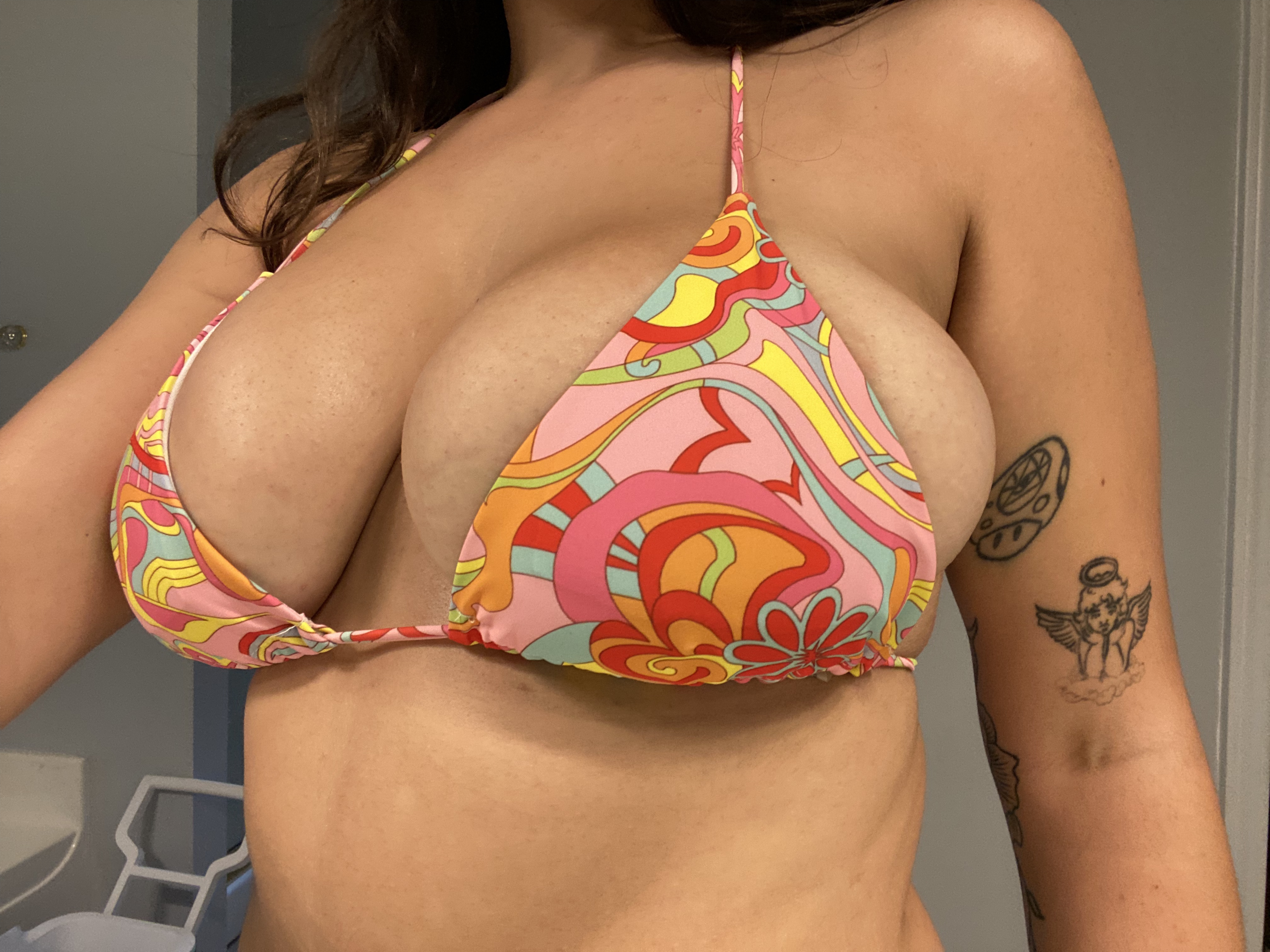 Go back to a simpler time with this groovy 1970s floral printed bikini, available in many different patterns this bikini top can be work backwards which adds some support and will give you some extra juicy cleavage!
Suit 5 - Under the Sea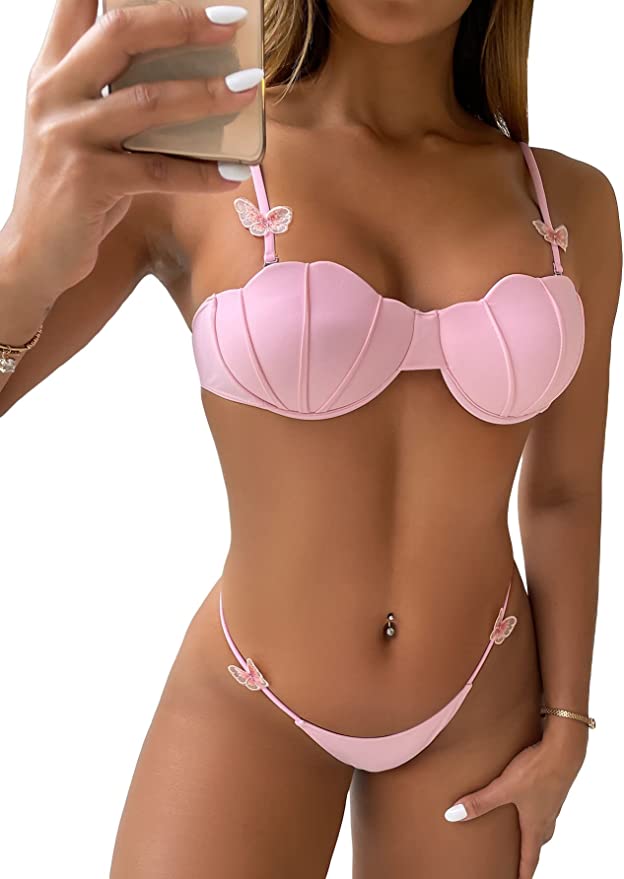 Channel your inner Ariel with this mermaid inspired shell shaped bikini top and matching bottoms. Both the top and bottom straps include some flirty little butterfly accents for a fun finishing touch!
Suit 6 - 90's Inspired Neon Set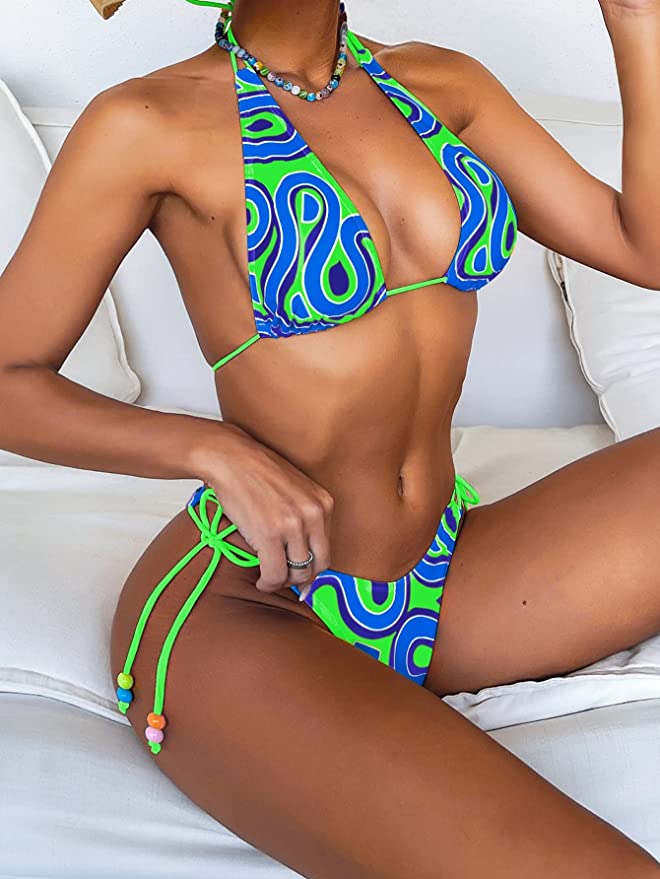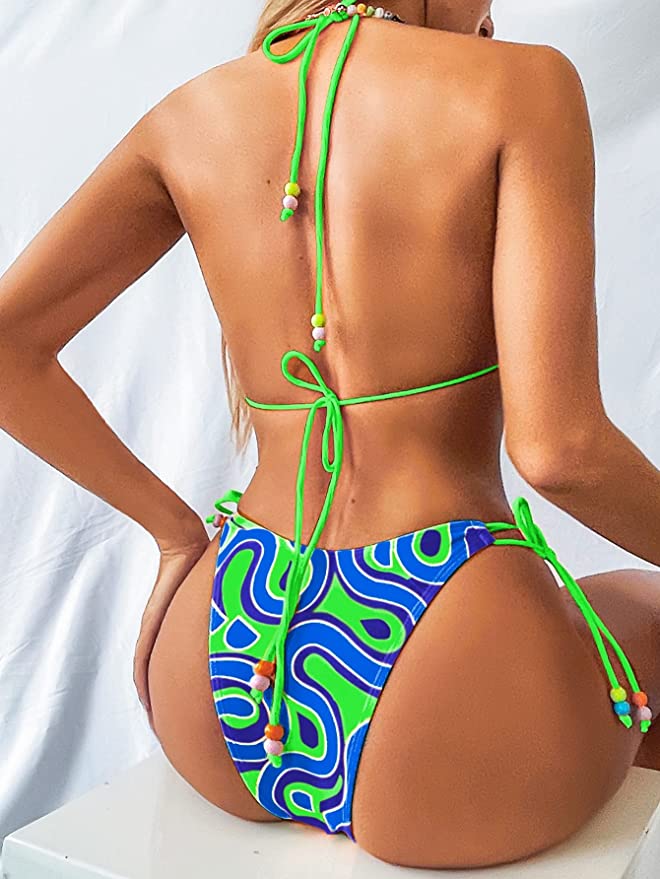 Feel like a raver again with this neon patterned set that features a beaded string on both the top and bottoms!
* As Amazon Affiliates we may make a small commission on sales from this article.