Mello makes a claim to be the better place for hemp health.  They've cultivated BS-free CBD products.  Their products will keep your body balanced, rested and more importantly mello.
Mello only sells products that they've personally tested, verified, and used.  They focus on products that contain full-spectrum hemp extract.
Mello believes Cannabinoids are natural, healthy, and useful.  They're on a mission to nurture healthy, centered, pain-free living for all.  Cannabinoids cultivate chill!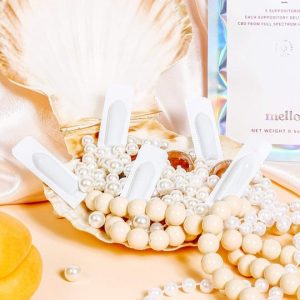 Mello Bottoms ~ CBD Suppositories
Before you say, "you want me to put what in where?" just hear us out. We know suppositories probably weren't the first thing you thought of when you started looking up ways to get your CBD dose. We're willing to bet they weren't your second, or third, or even fourth thought either. People are afraid to talk about them — but not us.
Etch out some time in your calendar to unwind, and then let the Mello Bottoms take you there! These are great for total relaxation. For sexy time - these increase sensitivity and sensation while aiding with dryness, and lubrication. And can be also used for lower body discomfort from your period or IBS.
These make it easy for you to administer your CBD dose. Since CBD has greater bioavailability and absorption when administered in this manner, you'll start to feel the effects of your 75mg dose in just 10 minutes. Bottoms up, baby.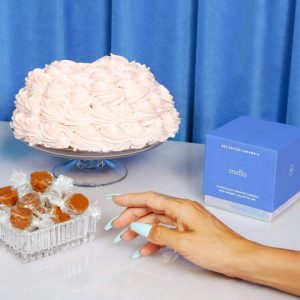 Remember the caramels your grandma used to keep in a dish at her house? OK, now imagine if they were 20 times cooler. Meet Mello, your sea salted caramel that is here to change how you enjoy your sweets and CBD.
These individually wrapped caramels provide 15mg of active CBD in each piece, allowing you to get your daily dose in the sweetest way possible. Or take a couple, we won't judge. When they're that delicious and that effective, you really can't help it if you take more than one.
Oh, did we also mention that Mello is non-GMO, kosher, gluten-free and all-natural? We love a no-guilt product. We can't promise your grandma will approve of you replacing her old candies with Mello caramels, but hey, you might as well share one with her just to try.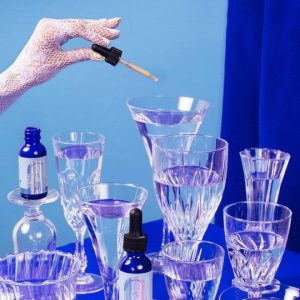 Mello Mind is a Water-Soluble CBD Oil, so there's no need to put it under your tongue. Just mix it into any food or liquid.
It is also certified USDA Organic —made from hemp flower sourced in the USA from small-batch farmers. This bottle is jam-packed with water-soluble cannabinoids including CBG, CBN, and less than 0.03% THC. AKA: Full-Spectrum
Each bottle contains a little over 40MG per 1mL. Which is easily measured by the dropper included in the lid.
We do recommend shaking the bottle before use. The formulation is 100% natural and unadulterated, so it does not have any man-made emulsifiers in it, so should be kept refrigerated for optimum potency.