With bars and restaurants struggling to stay alive in the time of lockdowns and COVID-19 restrictions, there's never been a better time to join a beer club.
Pick the beer you want from the club type you want then sit back and wait for your monthly delivery.  It couldn't be any easier.
Here are some of the recently featured craft beers from the Craft Beer Club.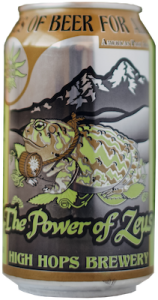 1. High Hops American Pale Ale (APA)
A balanced American Pale Ale that verges on the brink of an IPA, The Power of Zeus is named after Zeus the Toad who greeted the Weakland family when they first planted their hop field. This APA is also full of Zeus hops (in addition to Chinook, Centennial and Cascade), balanced by a tasty malt-forward drinkability.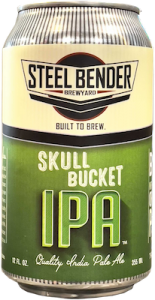 2. Steel Bender India Pale Ale (IPA)
Steel Bender's flagship IPA, Skull Bucket is an assertive, juicy, New Mexican IPA that balances a bountiful blend of hops with a light, toasty caramel malt base. Expect bold aromas of orange and pine with a hint of toasted sugar and bread crust, a touch of malt sweetness, and a long finish with more pint and citrus pith.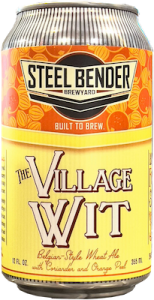 The combination of soft wheat, spicy yeast, orange and coriander in this twist on a classic style are tied together by the special complexity that can be achieved only with re-fermentation in the can. By initiating a second fermentation, Steel Bender achieves a refreshing wheat ale packed with character and brimming with prickly carbonation. A brewers' favorite!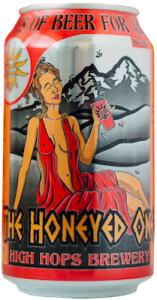 An American Red Ale/Amber that's as sweet as honey! With no honey in the recipe, this tasty beer gets its unique flavor from the honey malt in its grain bill. Nugget hops provide a well-balanced addition to this refreshing, smooth and creamy Red Ale - we're certain you'll be begging for another.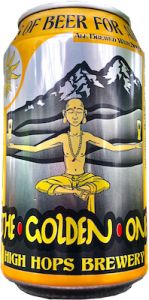 5. High Hops American Golden Ale
A lemon Pilsen-based Ale, The Golden One is brewed with orange peel, lemon verbena and coriander to create a light, bright and citrusy brew. Malty flavors are balanced by juicy lemon and hop character with hints of pine in the background. This brew is totally unique and sure to keep you coming back for another sip.



6. Double Mountain American Pale Ale (APA)
A golden-hued Pale Ale that features a beautifully hoppy aroma and flavor, the Double Mountain Vaporizer is an appetizingly dry, clean and pure-tasting take on a hoppy Pale Ale. Challenger hops, Pilsner malt and a house yeast strain are the headliners in this brew, resulting in an agile, alluringly herbal and supremely refreshing ale. The dry hopping pumps up the hoppy goodness and really makes this beer sing. Enjoy!