This isn't Gerber's first time appearing on Gear and it's quite possible it won't be the last time either.  They've been around since 1939 and have a lot of well crafted tools.
The reason for their return is a few featured tools, a couple of which are new items.  Featured tools that are top picks for any adventure.  On top of being well crafted, these featured tools are cool.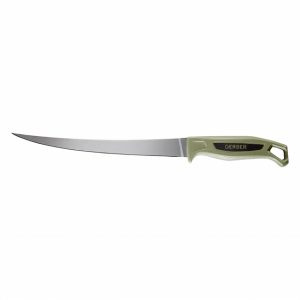 When you've just caught your next meal, you demand a fillet knife that expertly handles that precious catch. The Ceviche™ is the no-fuss, task-specific blade you need on deck to handle the cleaning of everything from pan fish to trophy-sized Walleye. It has a micro-textured grip for when things get wet and Salt Rx™ on the blade for added corrosion resistance. The vented plastic sheath is easy to clean and provides protection when you're on the go.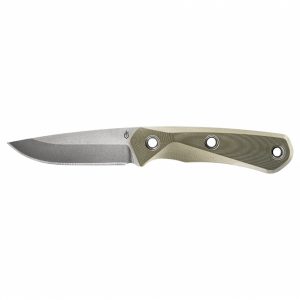 It was built to withstand the wilderness, yet the Terracraft is just as helpful back in civilization. Reach for this sturdy fixed blade for chores around the ranch, on the jobsite, or out in the field.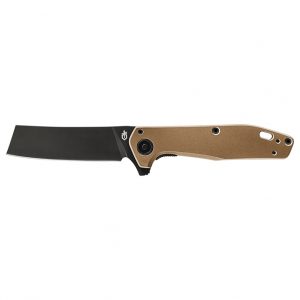 FASTBALL CLEAVER - COYOTE BROWN
The Fastball is an American-made EDC knife that lives in the place where precision and polish meet. The trend forward yet practical design has an intuitive finger flipper opening, a bold cleaver blade, and an aircraft-grade aluminum handle. Equipped w/ B.O.S.S. Tech™, the Fastball lives up to its name offering quick, smooth deployment - every time.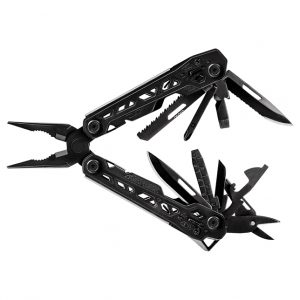 Now in blacked out! The Truss is an all-inclusive multi-tool, with 17 tools built to the exacting needs of the professional user in a size-conscious design. This full size multi-tool aims to remove excess heft while keeping all of the functionality. The result is a professional-grade multi-tool that bridges the gap between the problem and the solution.